Daimler India Commercial Vehicles announces management shuffle
Daimler India Commercial Vehicles, a 100 per cent wholly-owned subsidiary of Daimler AG has shuffled its top management. The shuffle involves two arms of Daimler G, the R&D division of Daimler India Commercial Vehicles (DICV) and Mitsubishi Fuso Truck & Bus Corporation (MFTBC), Japan.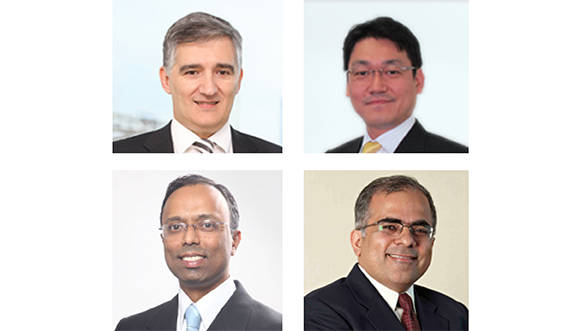 Clockwise: Aydogan Cakmaz, Hidekazu Kanno, Parthasarathy Thota, Sanjiv Khurana
Aydogan Cakmaz, who played a key role in the growth of the BharatBenz range of trucks, takes over as head of R&D for Trucks Asia and will be based out of the MFTBC headquarters at Kawasaki, Japan, from July 1. Cakmaz was earlier involved in spearheading R&D at Daimler India.
Hidekazo Kanno, who previously headed 'Product Lifecycle Management' at MFTBC, will replace Cakmaz as head of Daimler's R&D division.
DICV's CFO Sanjiv Khurana, who has been with DICV since its inception, will now step in as President at the Remanufacturing Division of Daimler Trucks in North America at Portland, Oregon. Khurana was an elite member of DICV's Executive Committee and many key teams.
Parthasarathy Thota, had earlier served as Head of Light/ Medium duty Trucks (L/MDT). He was the one who cemented the project of BharatBenz at DICV. He now comes in as CFO of DICV. Thota, earlier, has handled several responsibilities in the fields of Finance and Controlling at Daimler's Freightliner Division in the USA.