Customised Chevrolet Corvette is the world's fastest street-legal electric car
Among those making the fastest production electric cars, Tesla Motors scored really high with the P90D until a Croatian company Rimac surfaced with the Concept_One. But according to the latest reports, a modified 2006 Z06 Chevrolet Corvette is now the world's fastest street-legal electric car.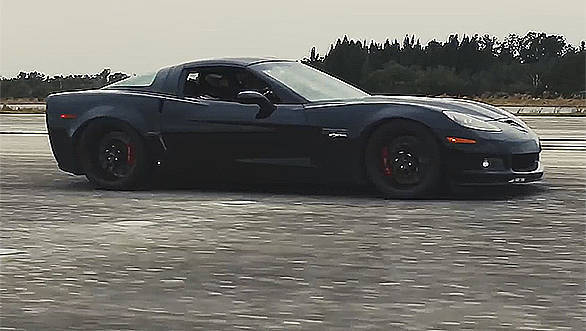 The Genovation eXtreme Electric or the GXE is an all-electric high performance prototype of the Chevrolet Corvette. This customised Chevy broke the speed record for an all-electric street-legal car when it clocked 300kmph while it was being tested at the Johnny Bohmer Proving Grounds/Shuttle Landing Facility in Florida. This record was also certified by the International Mile Racing Association (IMRA). Previously, the record was held by a Finnish prototype - Toroidion 1MW concept for clocking 284kmph.
The GXE can do 0 to 100kmph in three seconds and has a 50/50 front-rear weight distribution. The company states that the GXE Corvette makes 700PS/813Nm and is equipped with six-speed manual transmission. It comes with a state-of-the-art battery management system and inverters. Priced at $3,30,00 (Rs 2.21 crore) the GXE can do 241km on a single charge. The components and parts of the GXE were majorly built in America, said Geneovation in a statement.
"We are thrilled that the result of our development testing led to the setting of this record," said Genovation CEO, Andrew Saul.
He further added, "Based on our experience so far, we believe the car to be extremely robust as we set the record on our first day of testing. We fully expect the car to do a lot more,"