Cox and Kings launches Self-Drive 365 holiday planning service
Aiming to cash in on the trend of travellers driving themselves to their holiday destinations, travel company Cox and Kings has launched Self-Drive 365. The service is a one-stop road trip planner to destinations across India as well as abroad. The self-drive brand will offer destination plans, experience-based drives, facilities as well as a variety of cars and motorcycles. There will also be a 24-hour support crew for a seamless experience.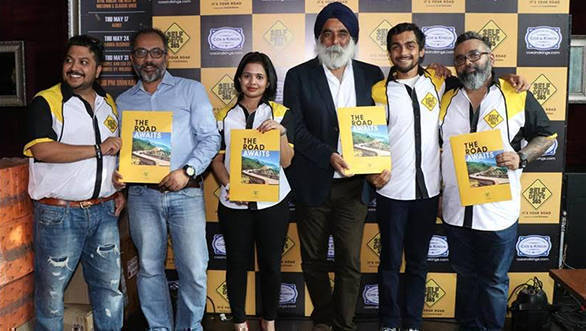 Kunal Marjadi, Debolin Sen, head, Self-Drive 365, Anuradha Joshi Medhora, Karan Anand, head, relationships, Cox and Kings, Siddhant Ghalla, and Ricken Desai at the launch of Self-Drive 365
Self-Drive 365 is targeted at beginners who have low or no experience of self-drive holidays, as well as those who may not be able to take the time out to plan their holiday drive on their own. There are various thematic pre-planned international trips available, including The USA – The Great Pacific Drive, Spain – Spanish Tango, Ireland – The Wild Atlantic Drive. Similarly Heart of the Himalayas, Into the Tiger's Lair and East Coast Life are self-drive trips within India.
The service offers the option of picking between luxury sedans and SUVs as well as various motorcycle models. Self-drive holiday packages are available in India, the US, Spain, Ireland, South Africa, Australia, New Zealand and others.