Coronavirus impact: Volvo Cars India ready with contactless sales and service facility
Volvo Cars India has launched the 'Volvo Contactless Program' for its potential customers and product owners. The facility allows the existing product owners to book a service appointment for their cars and also guide potential customers to purchase a new Volvo car without leaving the safety of their homes. Volvo is providing online documentation, digitized finance, contactless delivery of the car to your driveway and even a safe test drive provision through its online initiative.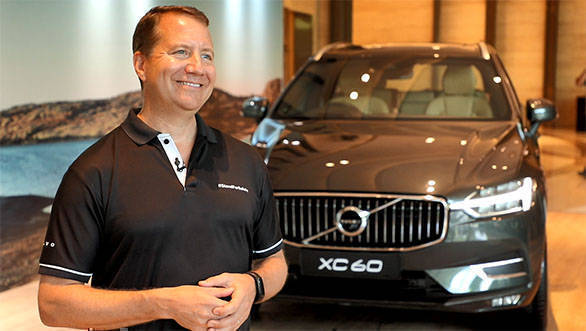 The company has also launched an initiative called 'SafestPlaceToBe' which focuses on the safety and protection of its employees and customers. Under the initiative, all dealerships across the country are provided with PPE kits and santisers. The company has partnered with 3M to disinfect demonstration cars at those at the dealerships. The company also extended its warranty period until 31st May to minimize the inconvenience for its existing customers. And now Volvo is ready for the post lockdown world with its 'Volvo Contactless Program'.
Charles Frump, MD at Volvo Cars India said "I am confident that the Indian economy will spring back to its pace very soon with the measures taken by authorities. Our Volvo Contactless Program emphasizes the need for businesses to adapt to the current environment with an assurance of safety."