Coronavirus impact: Volkswagen rolls out customer-centric financial schemes
Volkswagen India has introduced leasing and finance options for customers who are interested in buying a Volkswagen product. The initiative aims at providing customers with quick and burden-free ownership of the vehicle, boost customer sentiment and push sales during the lockdown. The Coronavirus pandemic has forced people to opt for private means of transport and these schemes will definitely help with owning a vehicle easily. The company has tied up with Orix for leasing solutions under its omni-channel mobility solutions and the Secure program is backed by Volkswagen Financial Services.

The Volkswagen power lease allows the customer to avail pay for use model with zero down payment, low rental charges, insurance coverage, flexible maintenance option for 2-4 year on all the BSVI cars. The lease option also allows the customer to trade up to other Volkswagen models while redeeming tax benefits and buyback options. THe company is providing with two leasing options - wet lease and dry lease.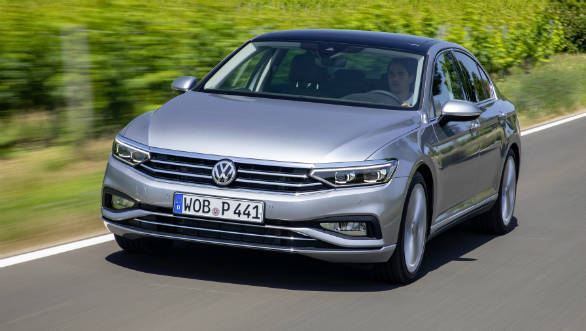 The dry lease option will have the customer bear the maintenance cost and a predetermined buy-back value and the wet lease option covers the maintenance cost and offers a buyback at the market value. The company is allowing a two-month lease rental holiday as an introductory offer for those who redeem these services before July 31.

The Volkswagen Secure program offers a flexible down payment option, low EMI, and insurance coverage for three or four years for the customers purchasing a Vento or Tiguan AllSpace. Customers can redeem financial assistance form the VW Financial Services and the secure program assures a guaranteed residual value and buyback option. Customers can upgrade their car or retain the same model.

Steffen Knapp, Director at Volkswagen Passenger Cars India said, "With the prevailing economic situation, we, at Volkswagen would like to offer customers financial prudency through our Omni-channel mobility program. The Volkswagen Secure and Power Lease initiatives provide customers the power and independence to purchase their favorite Volkswagen in a hassle-free, contactless and digitalised manner."