Coronavirus impact: Toyota halts plant operations after two workers again test positive for COVID-19
Toyota has shut down its manufacturing plant in Bidadi Karnataka as two employees have been tested positive for Coronavirus. The plant resumed operations on May 26 with a leaner workforce and while adhering to all safety measures and social distancing norms advised by the government and local authorities.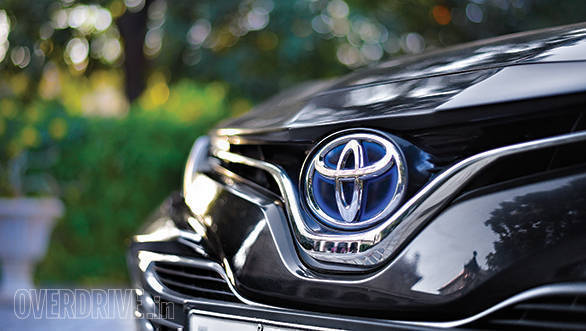 The two employees attended work on June 7 and 16, and now the company is trying to retrace all the other employees who may have in contact with the infected workers. Toyota isn't the only company that has been affected by employees who have contracted the virus. There were cases that surfaced at Maruti Suzuki and Hyundai as well, and manufacturers have to be prepared for such incidents as it will become a common occurrence in the future.

In a statement, Toyota said, "As a first step and through appropriate contact tracing, TKM has started identifying all those employees who may have had primary or secondary contact with the infected employees for necessary treatment and quarantine wherever necessary, and is in contact with the local Government authorities. Operations at TKM plant has already been temporarily suspended so that required disinfection can be carried out at the plant."

"TKM has also extended all necessary support to the infected employees for medical treatment as well as quarantine procedures. The company is in touch with the families of the infected employees so as to support them to handle this situation carefully without further complications. Considering the safety and security of its employees and all of its stakeholders as its first priority in mind, TKM will continue to take all possible preventive and remedial measures to deal with the developing situation and closely work with various stakeholders including the relevant statutory authorities,"

The company recently handed over Mobile Medical Unit to the India Insitute of Science and it has been helping local authorities as well to help fight the COVID-19 pandemic. The sales and service operations remain unaffected and the company has introduced lucrative deals and benefit offers for its products in a bid to boost customer sentiment.