Coronavirus impact: Suzuki Motorcycle India reopens dealerships and resumes operation
Suzuki Motorcycle India has announced that it has reopened over 50 per cent of its dealerships across the country from May 21 and the company has resumed sales and service functions as well. The company has recorded a sale 5000 new vehicles and 50,000 vehicles have been serviced as of May 21. This is a positive sign from the customers and we can expect an improvement of the market condition and fast recovery of the situation. The dealerships have been opened in a phased manner after the lockdown rules have been relaxed across the country. All the dealerships and service stations will continue to cater the needs of the customers while adhering to the safety guidelines set by the government to protect the employees and visitors. The company plans to reopen remaining dealerships while introducing new initiatives to limit human interaction.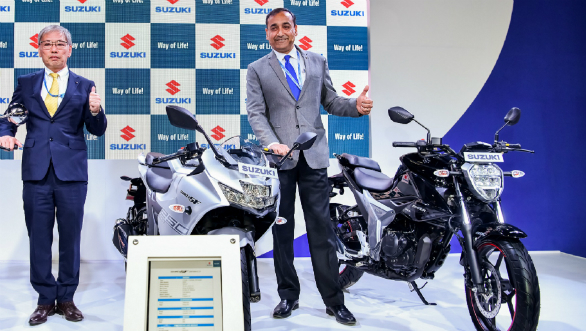 Koichiro Hirao, Managing Director at Suzuki Motorcycle India Pvt. Ltd. said, "We are pleased to resume our retail and dispatch services in almost all parts of the country except those in containment zones as per the Government directives. We have prepared extensive Standard Operating Procedures for the dealerships which include frequent sanitization and practicing social distancing. We can assure our existing and potential consumers that it is entirely safe to enter the showrooms to buy new vehicles and get the existing ones serviced. Our utmost priority is to adhere to various preventive measures in order to maintain a safe operational environment across functions. We thank our customers for their continued love and support for the brand in these challenging times as well. In addition, for the convenience of our customers, SMIPL also plans to introduce various customer friendly initiatives allowing easy ownership and extending support to our dealer partners."