Coronavirus impact: Motor vehicle documents' validity extended till September 30, 2020
The Ministry of Road Transport and Highways have extended the validity of all motor vehicle documents till September 30, 2020. This includes all fitness certificates, permits, pollution, license, registration and insurance that have expired on February 1, 2020, or anytime after that. The decision has been taken after considering people who have not been able to renew their documents and certificates because of the lockdown issued to reduce the spread of COVID-19 virus.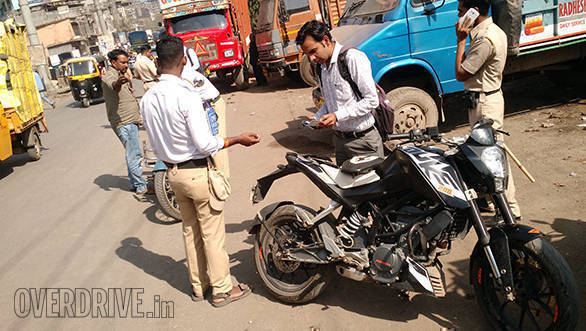 The ministry announced on March 30 that all the documents will have validity up until May 31 and then the date was extended to June 31, recently the date was further extended to July 31. Since the country is coming out of lockdown with safety and security measure still in place, Nitin Gadkari, Union Minister for Road Transport and Highways has directed the Ministry to extend the validity of all motor vehicle-related documents till September 30.


The Ministry also relaxed fee on renewal of documents or penalty fee under Rule 32 or Rule 81 of the Central Motor Vehicles Rules 1989 till July 31. This decision has been taken to keep citizens at ease during these times of peril. People who were not able to pay fee or penalty on or after February 1, will not have to pay a penalty, as many government offices remain closed due to the lockdown. There are many people who have paid the money for renewal of documents and still, the certificates were not produced and delivered because the process was interrupted because of the Coronavirus pandemic.

The government has relaxed quite some restrictions as the nations comes out of lockdown. This includes restarting public transport, allowing inter-city travel, private vehicles on the road. Along with this, malls and private businesses have also got permission to resume operations.