Coronavirus impact: MG Motor India to sanitise 4,000 police vehicles
MG Motor India announced that it will be taking care of complete sanitisation of up to 4,000 police vehicles free of cost across the country at its service station from today, May 4, 2020. The process includes fumigation, car wash, cabin refresh and sanitisation of the interior and exterior of police vehicles.
The initiative ensures the safety of car occupants and supports the police force of the country, it is also a gesture of appreciation for putting their lives on the line to battle the spread of COVID-19. The company uses vapours and sanitises the vehicle's complete interiors including disinfection of the car's interior surfaces across corners, removing micro-organisms and other particles. The company has also teamed up with 3M and Wuerth to support complete car sanitisation.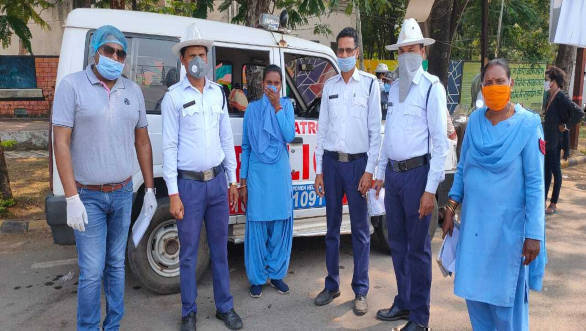 MG is also delivering sanitised cars with the 'Disinfect and Deliver' initiative. The company has partnered with Singapore-based Medklinn to explore natural sterilisation of cabin air and surfaces in its cars. The company also provided 100 Hectors to the health force workers and partnered with Max Ventilator to increase the production of ventilators, this was to help the health organisations that are running short of these devices. MG has strengthened the health sector during this battle against the Coronavirus pandemic by contributing Rs 2 crores to government hospitals and health institutions.
Rajeev Chaba, president and managing director, MG Motor India, said "We understand the risks undertaken by the police department especially in these tough times. In our endeavour to support them, we are going the extra mile with fumigation of police cars, which ensures complete disinfection of the vehicle's cabin. The fumigation process ensures that these front-line warriors do not have to wait for long as their vehicles get sanitised and prepared for the next trip. We are thankful to our dealers who have stepped forward to support MG Motor India in this initiative. They will work with the local police authorities under advanced safety protocols to carry out the complete sanitisation of police cars irrespective of the brand, at their service stations till the end of May 2020."