Coronavirus impact: Harley-Davidson to conserve cash and adopt new strategy to tackle drop in sales
American motorcycle manufacturer Harley-Davidson has released its quarterly sales figures, which are lower than before. And this has compelled the two-wheeler brand to rejig its strategy and also conserve cash as the motorcycle sales around the world have been affected due to the ongoing Coronavirus pandemic. Harley mentions, U.S. retail sales were up a strong 6.6 percent until the pandemic in the U.S. in mid-March. For the full quarter, U.S. retail sales finished down 15.5 percent compared to prior year whereas the international retail sales were down 20.7 percent compared to that in 2019.
The motorcycle manufacturer dropped the dividend value to 2 cent per share from 38 cent per share in 2019, wherein Harley is in discussions with major U.S. banks to secure an additional $1.30 billion in liquidity. Harley maintains that it can sail through these tough times of Covid-19 as it has $2.47 billion in liquidity, including $1.47 billion cash as of the end of the quarter and remains compliant with all covenants. Cash preservation will be done with reduced capital spending and also lower expenditure across verticals in the brand. This will also include freezing the hiring process, temporarily reducing salaries and eliminating merit increases for employees in 2020. The company also implemented other aggressive cost management efforts such as retiming the launch of new products. In total, the company expects these efforts to preserve approximately $250 million of cash in 2020.
The company also plans to ease and support the dealers by lending financial support for motorcycle inventory, extending credit payment due dates on parts and accessories and general merchandise, also adjusting dealer requirements for warranty and training. Further, what could seem as stock clearance, H-D will be offering discounts on general merchandise. Also, for customers who cannot travel during these troubled times, the company is offering online sales of parts and accessories along home delivering of their new motorcycles in states and countries where this is allowed.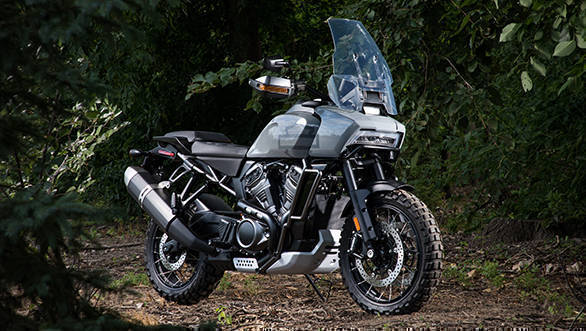 Additionally, Harley-Davidson has also announced a new set of actions, referred to as The Rewire which will be further worked upon in the coming months. The intention of this plan is to reduce complexity, sharpen focus and increase the speed of decision making. This will be Harley's new 5-year strategic plan that will focus on the markets and products that can drive performance in terms of profitability and growth. The Rewire mentions of re-evaluation of strategies to reach new riders and build ridership, Narrow focus and invest in the markets, products and customer segments that offer the most profit and potential. This includes building on Harley-Davidson's strong position in the U.S., Simplify and retime launches to reflect the new reality, align with the start of riding season and better suit the capacity of the company and dealers, Expand profitable iconic motorcycles to excite existing customers and remain committed to Adventure Touring, Streetfighter and advancing electric motorcycles.