Coronavirus impact: Force Motors' mobile vans treat 1.11 lakh patients in Maharashtra
Force Motors joined hands with  Bhartiya Jain Sanghatan (BJS, Pune) and started 'Mobile Dispensary' campaign that has treated 1,11,679 patients until now. The initiative was named "Doctor Aplya Daari" and it started on 1st April with 30 mobile dispensary vans equipped with doctors, support staff and medicines to scan economically weaker localities in Pune and PCMC (Pimpri Chinchwad Municipal Corporation) for COVID-19 patients. These vans and the team is fully equipped to identify COVID-19 symptoms and relocate infected suspect cases to the designated hospitals. The initiative has managed to reduce the pressure on the healthcare fraternity in Maharashtra.
The medicines and services provided by the van are free of cost and it checks up to 2,500 people every day. It can examine the symptoms of around 500 patients in a day. Doctors inspect patients for conditions of cold and flu and educate people about the preventive measures to be taken against the virus. More than 1070 suspected COVID-19 patients were transferred to government hospitals in the last 26 days and these vans will continue the service until the situation is contained.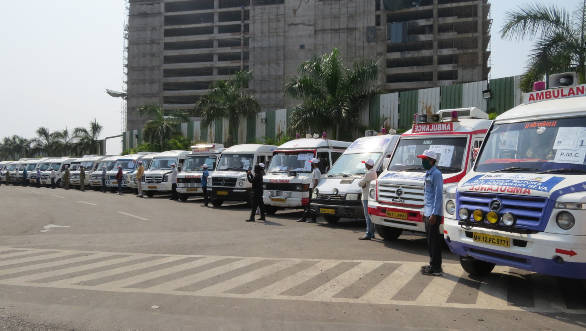 The initiative was well appreciated by the local administration and the company has extended its initiative to Aurangabad, Dhule, Nashik, Ratnagiri, Sangli, Solapur and other cities across Maharashtra. The campaign has 84 vans at disposal which makes it one of the largest mobile healthcare initiatives in the country.
Prasan Firodia, Managing Director at Force Motors said "As Maharashtra has become a hotspot in the country, it has created huge pressure on doctors and medical staff. We are proud to be associated with this noble initiative".
He further added "Apart from this initiative our group (Abhay Firodia Group) has earmarked Rs 25 Crores to support COVID-19 relief activities. This deployment will be aimed at supporting up-gradation of health care infrastructure, enhancing blood collection capability, facilitating mobile clinic/testing capabilities and providing free food to the needy".
Shantilal Mutha, founder of BJS said, "The Firodia family has always wholeheartedly supported his organization's social work initiatives, right from inception over three decades back".