Coronavirus impact: Could EICMA and INTERMOT be compromised by the global pandemic?
COVID-19 has impacted global operations for various manufacturers in the automotive sector on an unprecedented scale. While production has been hit significantly, every event, ride and drive has been cancelled or postponed. Recently, KTM and BMW Motorrad, both announced that they will not be participating in the EICMA and INTERMOT motorcycle show.
Both of these events are significantly important 2-wheeler expos for the global market. With players like KTM and BMW pulling out, it would only increase the chances of the event itself being called off. And the interesting bit is, both events are slated to take place in the last quarter of the 2020 calendar. INTERMOT is supposed to take place from 6th-11th October in Cologne, whereas EICMA is set for 5th-8th November in Milan.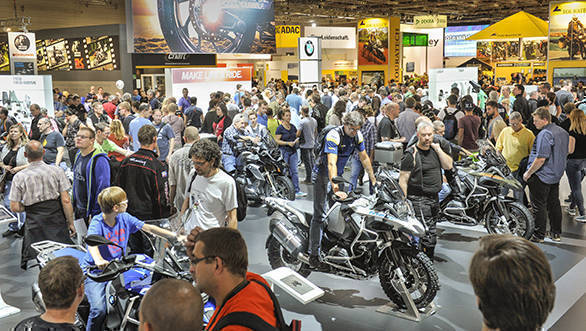 BMW Motorrad said, "this decision was made in order to counteract current planning uncertainty at an early stage, also for all our partners involved in BMW Motorrad motor show appearances, in the interests of the greatest possible security, predictability and transparency."
The company added "BMW Motorrad will present the world premieres and product highlights planned for these motorcycle shows on alternative platforms in autumn 2020. In doing so, the company will increasingly rely on its own formats and digital communication channels"
Hubert Trunkenpolz, CMO at KTM AG said "Trade shows are key business milestones for the entire motorcycle industry but given the situation, public health and the welfare of our staff are higher priorities over the coming months. We have taken this course of action with a great deal of thought and, as a company, KTM AG would be pleased and interested if show promoters, EICMA in particular, would consider moving dates to 2021, where we hope and expect the situation to be settled and back to normal."
He further added "the proper planning of such events is currently at risk due to the uncertainty surrounding public gathering restrictions in most countries. The annual success of these indoor shows also sees hundreds of thousands of visitors gathering in enclosed spaces for a period lasting days and even weeks. For these reasons, KTM AG has identified their exclusion as a way to contribute towards a safe and strong return to normal activity."
Currently, Asia, Europe and the US are suffering from heavy fatalities due to the COVID-19 virus. Without a known cure or conclusive means to contain the spread of the Coronavirus, a few very important questions still need to be answered. By when can the world expect to function normally? And even if it does, what would the new normal be? Considering the number of deaths and affected people, let alone economic crisis that would be left behind after the chaos will we have new prerequisites to the normal that we have not known so far.
Will business gatherings be allowed? And if it all permitted, would there be a cap to the number of attendees? Auto shows like EICMA and INTERMOT records over hundreds of thousands of attendees from different countries and the event lasts over 4-5 days. The risks involved will be too great unless some solutions can be found to alleviate the problem. KTM and BMW Motorrad backing put could only be the beginning of a whole stream of 2-wheeler manufacturers choosing to walk out.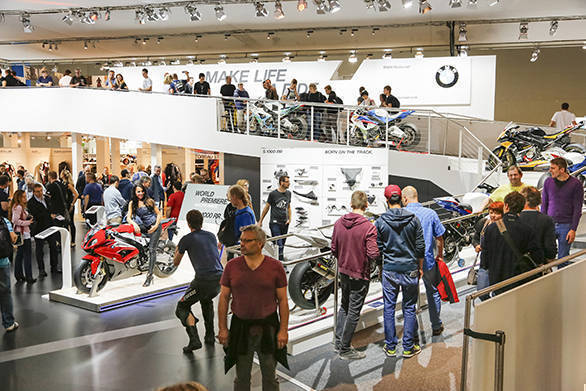 These shows will also put the attendees at greater risk. While it is not just the participating manufacturers, global media houses are now a bit more cautious with deputing their journalists to attend the event. Regional manufacturers too are loath to step beyond their borders, which means fewer invites could be floating around to attend these events.
Last month, the Geneva Motor Show was called off at the last moment and it was followed by the postponement of the New York International Auto Show and recently the Detroit Motor Show was also cancelled. The New York International Auto Show is now set for 28th August to 6th September 2020. But the execution of that as well depends on how the situation evolves in the near future.
Auto events important to the Asia-Pacific region have also been called off or postponed. Recently, the Beijing Motor Show has been postponed to 26th September instead of the original date of 21st April. Similarly, the Tokyo Motor Show was cancelled due to the Coronavirus pandemic.