Confirmed: Hero MotoCorp to offer sales and service support for Harley-Davidson in India
And it's official. World's largest manufacturer of two-wheelers Hero MotoCorp has officially confirmed offering sales and service support to the American premium motorcycle brand Harley-Davidson in India. The official statement issued jointly by the two brands reads, Per a distribution agreement, Hero MotoCorp will sell and service Harley-Davidson motorcycles, and sell Parts and Accessories and General Merchandise riding gear and apparel through a network of brand-exclusive Harley-Davidson dealers and Hero's existing dealership network in India.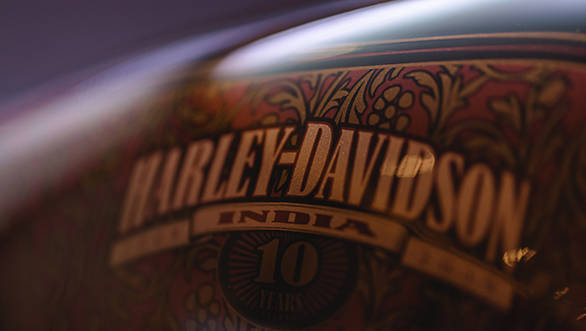 The above essentially means that all the Harley-Davidson dealerships in India will be run by Hero MotoCorp. The sales and service operations of the existing H-D motorcycles will be taken care of by the Indian two-wheeler major. Additionally, Hero will also provide the necessary backing to Harley's parts, accessories and merchandise business that includes riding gear and apparel, which forms an important part of Harley's business in India. This will be done through exclusive Harley dealerships in the country as well through Hero's network. This will be of tremendous advantage to Harley considering the widespread reach that Hero MotoCorp has in different pockets of the country. We believe through this tie-up, Harley-Davidson will also enter additional markets in smaller towns and cities, which have prospective clients but the lack of sales and service support made them shy away from the American motorcycle brand.
The release further mentions these actions are aligned with Harley-Davidson's business overhaul, The Rewire, and
the company's announcement in September to change its business model in India. This arrangement is mutually beneficial for both companies and riders in India, as it brings together the iconic Harley-Davidson brand with the strong distribution network
and customer service of Hero MotoCorp.
Also read,
Harley-Davidson adopts new global strategy of cash conservation, under the Rewire plan
Hero MotoCorp to develop and sell motorcycles for Harley-Davidson brand
Harley-Davidson will shut local manufacturing, curtail sales operations and re-structure the Indian business