Confirmed: Automobili Lamborghini SpA is not looking to set up a manufacturing base in Maharashtra
It was earlier reported that Lamborghini SpA is looking at setting up base for EVs in Maharashtra. And the company might be looking different locations and also possibly looking at partnership with a local brand for the same. However, Lamborghini has declined all of that. The Italian exotic supercar manufacturer has issued an official statement that states the following.
"In order to avoid any risk of association or confusion, we would like to clarify that Automobili Lamborghini Group and Tonino Lamborghini Group are two different entities and each of them is managing its activity in autonomy, within its own business interests, notwithstanding the fact that there is a partial co-existence of the name Lamborghini and the bull in the shield logo. The use of each trademarks are regulated in an agreement dated 1993. Automobili Lamborghini SpA, is headed by Mr Stefano Domencali, Chief Executive Officer. Hence any statements made by Tonino Lamborghini cannot to attributed to Automobili Lamborghini SpA."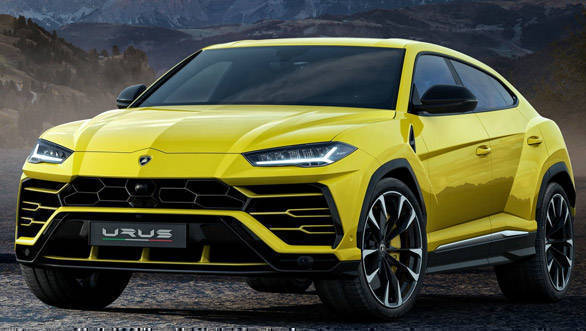 The Lamborghini SUV retains its styling from the concept shown at the 2012 Beijing Motor Show
Lamborghini started the year with the launch of the Urus SUV in India. Presently, Lamborghini has sales and service network in Mumbai and Bengaluru. The company sold a total of 28 vehicles in 2017 and is planning to triple this by 2019 with the launch of new models like the Urus SUV. The Lamborghini range starts in India at Rs 2 crore. At the recently announced Union Budget 2018, the duties on import cars has been increased to 25percent from 20 percent to discourage imports.
Price (Ex-Delhi)
Starts Rs 3 Crore