CNBC-TV18 OVERDRIVE Awards 2016: Hero Maestro Edge is the Viewers' Choice Scooter of the Year
Our viewers and subscribers have picked the new Hero Maestro Edge as their choice for Scooter of the Year. It has kit we like including telescopic front forks, alloy wheels, LED brake light and a USB 3.0 charging port.  We also liked the performance from it's new 110cc engine and found it quite efficient as well.
The new Maestro is a commendable effort from Hero motors featuring attractive styling, a strong motor and nimble but confident handling without sacrificing ride quality on poor and broken roads. That and its competitive pricing make it an endearing winner.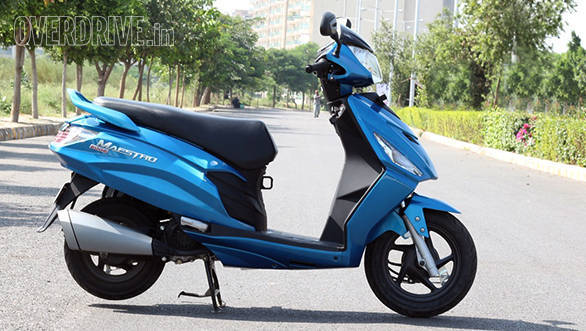 The 2016 CNBC TV18 OVERDRIVE Awards were judged by a panel of experts on a range of criteria (read more about our judging methodology here) including how well they suit the role, value for the money they demand and also how involving they are to drive. No matter the category, we at OVERDRIVE value driving/riding involvement. A vehicle has to put a smile on its pilot's face, no matter the power or price and that's definitely one of the criteria in our judging process.