Citroen exits World Rally Championship with immediate effect
Citroen Racing has confirmed that it will exit the World Rally Championship immediately, and has issued a statement citing star driver Sebastien Ogier's decision to leave the team at the end of the 2019 season as the reason for their departure from the sport.
The announcement has been made after rumours abounded around the time of Rally Spain that Citroen would exit the championship, if Ogier did indeed leave the team. Those rumours gathered momentum once Ott Tanak was confirmed to be moving from Toyota, where he has just won the 2019 championship, to Hyundai, leaving a seat vacant at the Japanese manufacturer. While Ogier's departure has been confirmed by Citroen, his signing at Toyota has not been made official, with an announcement expected on Monday.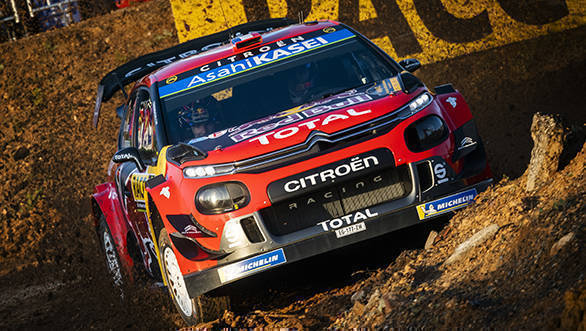 Sebastien Ogier and Julien Ingrassia of team Citroen Total WRT at Shakedown at Rally Spain 2019
Citroen Racing issued a statement that read, "Following the decision of Sebastien Ogier to leave Citroën Racing after 2019 World Rally Championship season, Citroen decided to withdraw from its WRC programme in 2020 due to the absence of a first-class driver available for the 2020 season." Ogier, as well as his teammate Esapekka Lappi, had a year left on his contract, having signed on till the end of the 2020 season. However, with Ogier's decision to leave the team, and Citroen's decision to exit the sport, Lappi now finds himself without a seat for 2020.
While Citroen's decision to exit the World Rally Championship has been attributed to Ogier's departure from the team after a tough year with the C3 WRC, it hardly seems to be the only reason. The group is already involved in electric and hybrid racing in other fields of motorsport, with Peugeot already confirming that they will make a return to the World Endurance Championship in 2021, with an all-new hypercar. And DS is already running a strong programme in Formula E, which is expected to continue for some time.