Chinese tech brand Xiaomi launches Mi Portable Electric air compressor for tyres
Popular Chinese technology brand Xiaomi, known for its smartphone and smart TVs has now forayed into a new segment with the launch of Mi portable electric air compressor. It has been priced at Rs 2,299 and is available on Xiaomi's crowdfunding platform. The compact unit will be available only in a single black colour, deliveries of which will commence from August 8, 2020.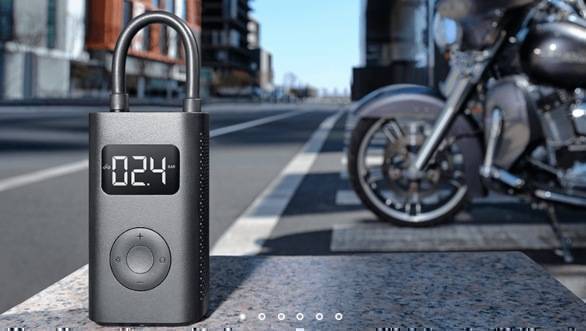 The Mi Portable Electric Air Compressor is a compact device with a built in 2000mAh lithium battery along with a LED display screen for showing current and preset tyre pressure. The company mentions that the device can inflate any tyre within 0-150 psi range, which is suitable for four-wheeler, two-wheeler, bicycle and even sports equipment like football, basketball etc. Xiaomi claims that the unit takes 6 minutes to inflate a car tyre and 3 minutes to inflate a bicycle tyre. It can inflate up to 5 car tyres or 8 bicycle tyres on a single charge with complete wireless operation
The device comes equipped with a built-in LED light that offers convenience at night or in a dark environment. It has a universal micro-usb port for convenient charging and can also be charged with a power bank in just less than three hours. It comes equipped with overpressure and overcharge protection which automatically stops air inflation when it reaches the preset pressure, making it safe and easy to use. The air compressor comes with a shock absorbing pad that dissolves the working vibration of the cylinder providing stability during operations.