Chinese carmaker Great Wall Motors to enter India by 2021-22
According to a news report, Chinese SUV and pick-up truck Great Wall Motors plans to enter the Indian car market by 2021-22. The firm is the largest manufacturer of such vehicles in China, where it sells its SUVs under the Haval brand. The company also has a more upmarket brand, Wey and sells pickup trucks under the Great Wall name.
Great Wall Motors already has some presence in India by way of a technology hub for coding software for electric vehicles and artificial intelligence. It has now started hiring local talent to prepare for this debut.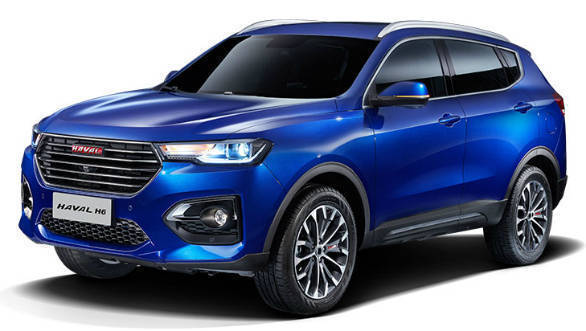 The Haval H6 could be one of the SUVs the firm sells in India
It recently hired Kaushik Ganguly from Maruti Suzuki to lead its India foray. Ganguly was the head of product planning and strategy at Maruti.
The report states that Great Wall has conducted multiple studies before finalizing on its decision to enter India. Other developments like the increased popularity of SUVs and more focus on EVs have also played a part in this decision.
This development comes as another major Chinese maker SAIC debuts in India through MG Motors. The Indian car market is a lucrative proposition for Chinese carmakers, given its untapped potential and the more stringent regulations and competition they face in their home markets.
Source: ET Auto