Chevrolet hikes prices across model range
General Motors has announced a price hike of up to Rs 51,000 across its entire range of models sold in India. The new prices came into effect from March 1, 2016. Chevrolet has increased the prices to compensate for the infrastructure cess levied on manufacturers under the 2016 Union Budget.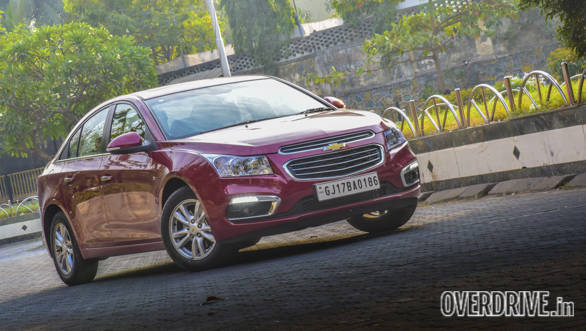 "We are undertaking price adjustments on the entire range of Chevrolet vehicles due to the increase in cess and additional luxury tax announced in the Union Budget 2016. The amount ranges from Rs 3,500 to Rs 51,000 depending upon the model and the variant. The revised prices will be applicable from today across our range," said Hardeep Brar, vice president of Sales, General Motors India.
He further added, "As part of our commitment to provide customer delight to new Cruze customers, we are retaining the strategic price positioning of its entry-level LT variant at Rs 13.95 lakh (ex-Delhi)."
In the 2016 Union Budget, Finance Minister, Arun Jaitley announced a one per cent infrastructure cess on small vehicles, 2.5 per cent on diesel cars, one per cent on petrol and LPG/CNG vehicles and 4 per cent on "bigger" diesel SUVs. Also, a one per cent cess was levied on luxury cars costing more than Rs 10 lakh. The Chevrolet range now starts with the Beat at Rs 4.32 lakh (ex-Delhi) and goes up Rs 26.99 lakh for the Trailblazer.