Chennai rains hit auto sector
As relentless rains and flooding batter Chennai, it is not just the people that are having a tough time. Most automotive manufacturers based out of the city have been forced to shut shop for at least a few days due to the extreme weather conditions. The manufacturers affected include BMW, Ford, Royal Enfield, Renault-Nissan, Yamaha and Hyundai.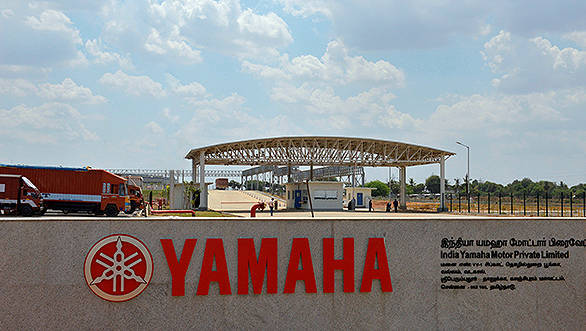 While most manufacturing facilities are away from the worst hit areas of Chennai, they have still suspended production as a precautionary measure. We spoke to a representative from Hyundai and he told us that for the first time in the history of Hyundai India, the factory had to remain shut. However, he did tell us that even though they had stopped operations for two days, things should be back on track within a day.
Renault-Nissan too has reported the same problem. The company officials told us that while there has been no damage to the facilities, the factory operations have been suspended as a majority of employees were having difficulties with transport. Yamaha too have reported a similar situation at their end.
Royal Enfield, which has two manufacturing facilities in Chennai released a statement yesterday saying the following - "The unprecedented rainfall in Chennai has severely affected the city, including our employees, our manufacturing facilities and offices. The floods caused by the rain have also impacted logistics and our supply-chain, resulting in disruption of our production. As a consequence, we have shut down our offices in the city and our plants in Thiruvottiyur and Oragadam since December 1. Due to the rains, the company had in November lost production of 4,000 motorcycles. We are working to ensure that all our employees are safe. We are monitoring the situation closely and hoping for normalcy to return soon."
While, the manufacturers based out of Chennai have been worst hit, the repercussions have been felt elsewhere as well. TVS, for example, have told us that while there is no immediate effect on their operations, they do expect delays later, since some of their vendors are from the affected areas.
This holds true for other manufacturers as well, seeing as Chennai is also a hub for automotive component manufacturers. While there might not be immediate repercussions, all deliveries of vehicles starting from December will almost certainly take a hit. Especially for Renault and Hyundai, with bookings for the Creta and Kwid coming in massive numbers, customers can expect delays in already long waiting periods.
According to the Economic Times, the automotive sector will suffer an estimated loss of between Rs 1,200 to Rs 1,500 crore. While most manufacturers are trying their best to get their production back on track, it remains to be seen how much damage is finally incurred due to the halt in production. Especially since all rail, road and air transport in and out of Chennai has been seriously hit.
For now, our prayers are with the folks in Chennai.