CES 2019: What to expect from the world's largest technology showcase
The Videocasette Recorder in 1970. High-definition TVs in 1998. Microsoft's Xbox in 2001. Virtual Reality in 2015. These were just a few of the technological innovations that have changed our lives, and they were all shown to people for the first time at the annual Consumer Electronics Show, in Las Vegas. And with automobiles gaining more cutting edge tech, CES has become the curtain raiser for motor shows every new year, with tech like Mercedes' MBUX first seen here last year.
For CES 2019 (Jan 8-11), we expect more technology-led showcases of vehicular tech to come, including but not limited to, future infotainment solutions, greater levels of autonomy and Artifical Intelligence in cars – so far limited by mobile bandwidth in vehicles, but that's about to change with 5G around the corner. As a bonus, we've got our fingers crossed for a couple of high profile world debuts of cars we've been waiting to see in the flesh. Here's a preview of CES 2019, with everything we expect to see there.
Amazon
At the CES, Amazon and Google are going big on devices compatible with Alexa and Assistant respectively. Amazon will certainly bring more goodness to Echo Auto - a peripheral plug-n-play solution that brings Alexa to older cars with limited connectivity options. We expect to see more such OEM/aftermarket devices with Alexa/Assistant integration for automotive application.
AEV Robotics
AEV robotics from Australia will showcase a modular vehicle system which uses interchangeable top-hats on a lightweight floorpan with electrically propelled wheels at the four corners. While AEV foresees these 'pods' as distribution/commercial vehicles, the concept is the basic step towards the future for platform-sharing in autonomously driven EVs.
Audi
Okay, so you have an autonomous car that drives itself. You surely can't be expected to be sitting behind the wheel with nothing to do, right? That's where Audi's Immersive In-Car Entertainment comes in, with a little help from its association with Disney. This, and a new format of on-the-road entertainment, will show us how Audi is looking to bring ICE into the future. Audi's concept will preview what a theatrical experience in German luxury appointments will feel like and we expect an amalgamation of augmented/virtual reality and Audi's long-distance lounge concept from 2017.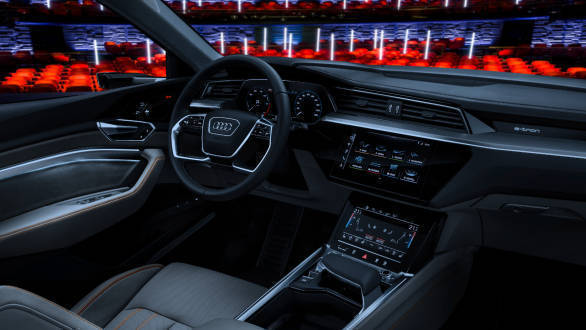 BMW
For a brand whose purpose is the joy of driving, going into an autonomous future must be terrifying. But BMW is embracing the thought that downtime behind the wheel can be much more, with its Vision iNEXT concept. The concept will give drivers the power to get things done, when not driving, ranging from video-conferencing to shopping, to controlling smart home functions.
Bosch
Jumping on the shared mobility bandwagon, Bosch will debut their version of a driverless, electric shuttle. The technology it will run on is V2X, or vehicle to vehicle communication, which essentially allows these vehicles to talk to each other to prevent accidents, and to inform of changing traffic conditions. Bosch's version is expected to use multiple standards, such as Wi-Fi, cellular networks and more. It will also show radar-based technology that aims to make motorcycling safer.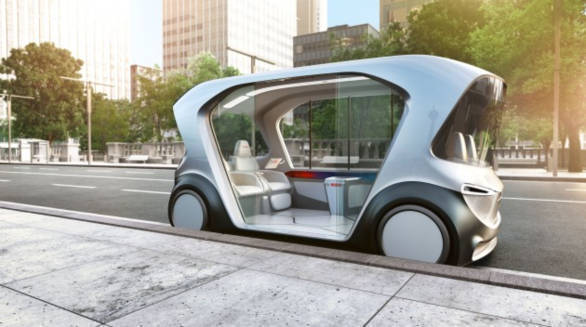 Byton
Today's 7- or even 12-inch infotainment screens not big enough for you? Premiered at last year's CES, the first electric SUV from Chinese start-up Byton will stage a comeback this year, this time showing off its production ready interiors - featuring a 49-inch infotainment screen and touchscreen-equipped steering wheel!
Honda
It was only a matter of time before autonomous technology reached the recreational vehicle space. But for those people who use their ATVs for utilitarian purposes (like loggers, or farmers), Honda has an ATV that will drive itself over any kind of terrain.
Hyundai
When everyone else is going autonomous, Hyundai is reinventing the wheel. Sort of at least, with its Elevate concept. Combining electric vehicle technology and robotics, the Elevate concept uses legs that can help take the vehicle over terrain that regular wheeled-vehicles can't reach.
KIA
In its press release for CES 2019, KIA makes mention of a host of technologies that will make people's lives easier, in the "post-autonomous driving era". As ominous as that sounds, some of the AI technology, like the READ system (Real-time Emotion Adaptive Driving) includes adapting a vehicle's cabin to the driver's mood for a better travel experience.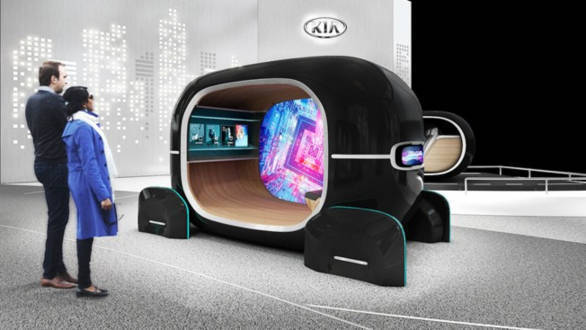 Mercedes-Benz
Exciting news from Mercedes, with the world debut of the next-gen CLA on the cards. The new-gen CLA sedan will be positioned above the new A-Class hatchback, and below the C-Class but (confusingly) probably offer a stylistically different take on the newly launched A-Class sedan. Interestingly, the CLA benefits from the latest version of the MBUX infotainment, apart from a lot of the new technology that has gone into the new GLE – namely the Mercedes voice assistant, hand recognition software for gesture control and others.
Nissan
Just a few of the big things we expect from Nissan at CES include the Leaf Nismo racecar concept, with twin electric motors and a carbon-fibre chassis, not to mention a 0-100kmph time of 3.4 seconds. Next up, Nissan's take on the driving experience of tomorrow, heavily reliant on the V2X communication which allows cars to communicate with each other. Lastly, there will likely be the farthest travelling Leaf on the show, with a 60kWh battery compared to the current's 40kWh battery, which should help take the fight to Tesla.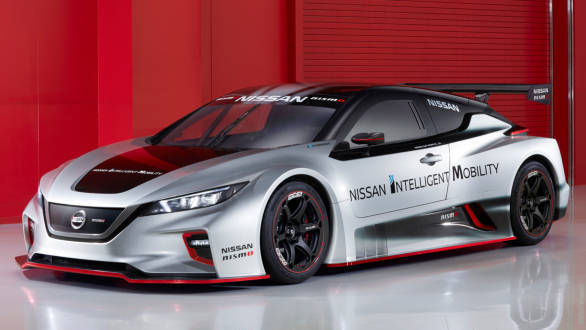 Toyota
Toyota showcased its preview of autonomously driven delivery vans at the 2018 CES and this year we expect to hear more on their advancements in autonomous driving tech and assistance systems for the upcoming Lexus and Toyota premium cars. To that effect, the Toyota Research Institute will showcase an automated driving test vehicle based on the Lexus LS 500h.
ZF
German company ZF (best known for their ubiquitous automatic gearboxes) will show-off what it claims is the world's most powerful onboard automotive computer. Called the ProAI, the AI-capable electronic controller will be at the heart of level 4 and 5 autonomous vehicles of the future. The modular system can be tasked with handling every possible scenario of real-world driving, and tailored according to the application.
We expect to many more concepts like these from mainstream as well as ancillary brands. Needless to say, there will be a lot of excitement in the terms of gadgets too - action cams, drones, connectivity modules, GPS devices, solutions for smart cities - which will be of interest to us motor-heads.
We will be covering the CES 2019 from Los Angeles next week and we aim to bring you as much content as we can from the show floors. Stay tuned to OVERDRIVE and follow #ODatCES across our social networks.
Price (Ex-Delhi)
Starts Rs 1.82 Crore