CES 2019: Nissan's Invisible-to-Visible concept merges technologies for a safer drive
A big draw at CES 2019, the concept shows off Nissan's vision of driver assistance systems to come, which could be useful in the transition to full autonomous driving systems. The Invisible-to-Visible concept encompasses a gamut of technology including vehicle-to-vehicle communication (V2X) protocols, virtual reality, augmented reality and virtual avatars.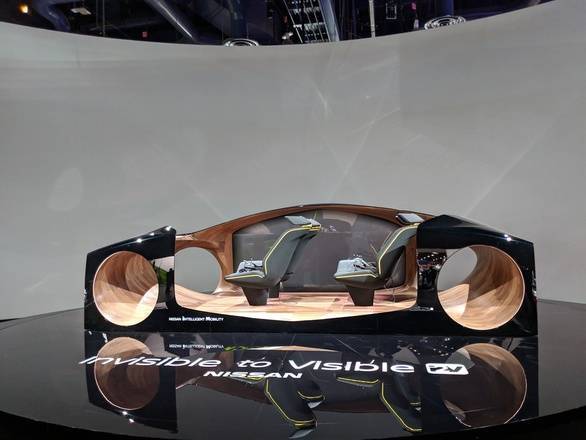 At one end, what the system allows is for the vehicle to offer driving assists in the way of extended visibility in low-visibility conditions, visibility around corners and for self-parking situations. The vehicle does this through gathering data from other vehicles in the area, like road/traffic/parking conditions and relaying it back to the driver via a VR/AR headset, which overlays driving information on the driver's vision in real-time. A demonstration of the technology showed how useful it could be in a multi-level parking scenario, for example, where the vehicle knows beforehand which spots are available and can then pilot itself to a free spot. Another particularly useful real-world application is in rainy/foggy conditions, where the visibility of the driver can be increased dramatically by overlaying a virtual simulation of the road and other traffic, as assimilated through V2X communications.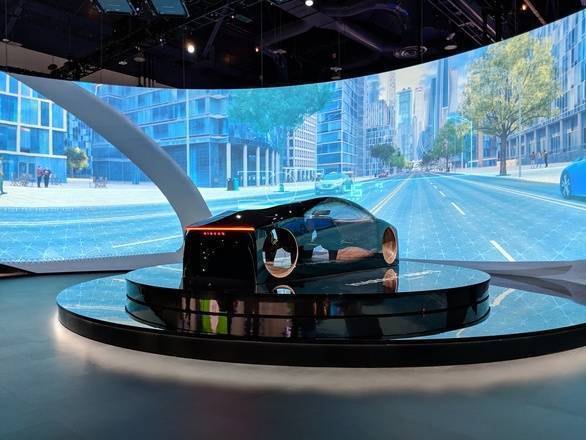 Taking off from its brain-to-vehicle technology showcased at last year's CES, the Invisible-to-Visible concept also uses virtual avatars of people, stored in the metaverse, to provide vital information to drivers in real-time. In our demonstration, we were joined by the avatar of a professional racing driver in the passenger seat, giving us tips on the ideal lines to take on a mountain road. While it may seem perfunctory at first glance, the implication of having a driving coach on hand at all times should mean safer roads for us all, right?