CES 2019: Kia Seed Car concept is a zero-emission personal mobility solution for pedal lovers
Apart from a dynamic cabin concept, Kia also showcased its vision of what looks like the cycle-rickshaw of the future - quite literally. Called the Seed Car, the concept is a four-wheeled pedal-car that is built on a modular architecture that can be altered for wheelbase and application.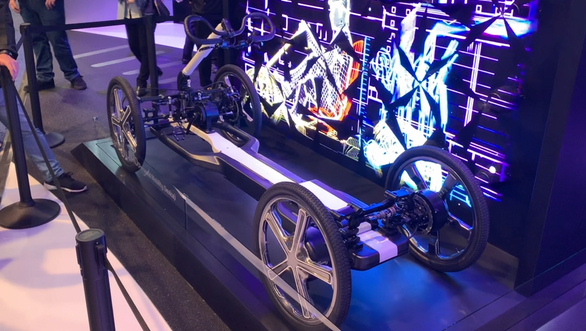 Given its size and spec, the Seed Car, if produced, will not need the driver/rider to have a license since it will be classified under the electric bicycle category in most countries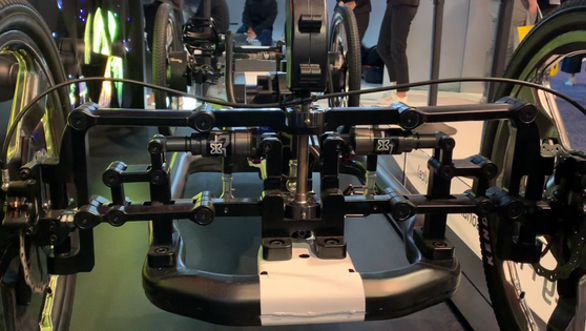 The arms at the front help steer the Seed Car and also allow it to lean into a corner
The Seed Car features a handlebar connected to pivotal arms that let the car lean into a corner. The pedals are forward mounted, but instead of a conventional chain and sprocket arrangement, these turn pedal energy to electrical power that charges a small stack of batteries fitted in the floor. The batteries power two small electric motors fitted in each of the rear wheels, which reduce the driver/rider effort and can help in propelling the Seed Car to speeds of up to 25kmph. The Seed Car features slim bicycle tyres and disc brakes on each wheel.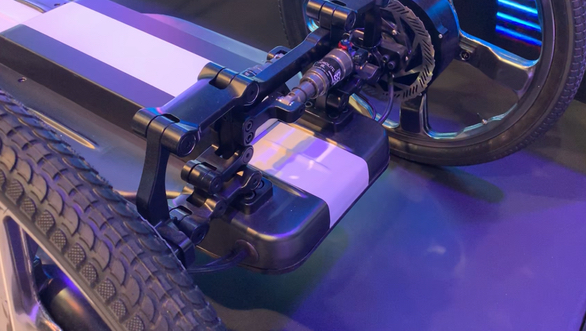 The pedal power is converted to electrical energy that is stored is a lightweight batter pack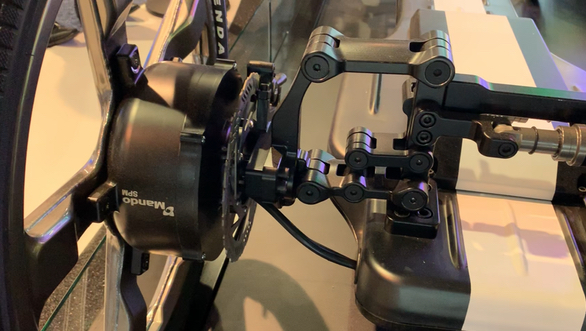 The rear wheels feature an electrical motor each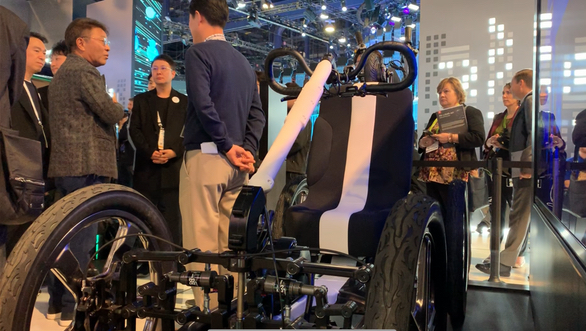 The passenger mover application of the Seed Car features a single seater configuration in its concept form
Kia displayed a cargo-hauler and a passenger-mover application of the Seed Car at the CES. The latter is Kia's idea for urban mobility over short distances, while the former is a solution for last-mile deliveries, before autonomously driven pods take over.