CES 2019: Hyundai Mobis' windscreen display shows future of vehicular touchscreens
With the advent of autonomous technology, and the role of the driver reduced to being a passenger, you have to ask yourself whether the space for vehicular infotainment screens can be better utilised.
Hyundai Mobis has done just that, with their concept infotainment touchscreen being presented on the vehicle's entire windscreen. During manual control of the vehicle, the windscreen is transparent but during autonomous driving, the windscreen blacks out and displays the vehicle's infotainment screen.
Using a system of eye-tracking cameras and virtual touch, the driver can select functions on the display without having to physically touch it. The system also recognises air gestures, for turning up the volume for example. If you're wondering how the system will handle animated hand movements, say during a conversation, the system can recognise when the driver's eyes and hand gestures point to the same spot, only then activating the virtual touch control.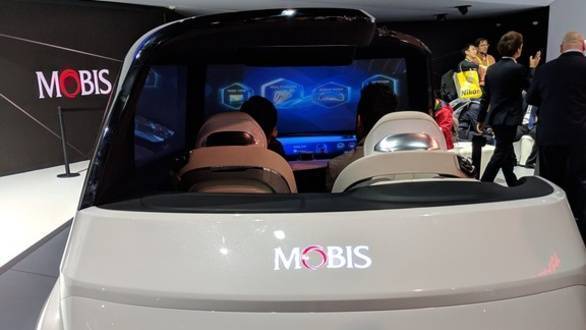 It's a natural progression for in-vehicle touch control, albeit a novel one in its infancy stage, considering the concept's display required a cooling-off period after about 10 minutes of use.