CES 2018: Hyundai Nexo is the carmaker's next-gen FCEV
Hyundai's participation at the Consumer Entertainment Show 2018 was a platform to reveal their next step in the Fuel Cell Electric Vehicle genre - the Hyundai Nexo. Set to replace the Hyundai Tucson FCEV, the Nexo will be the flagship for Hyundai's eco-car portfolio. Hyundai plans to introduce up to 18 eco-cars in the global markets by 2025 and we are told that India also happens to be a key area of focus. More on that later.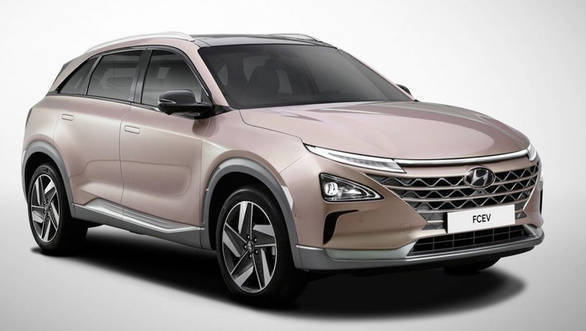 Unlike the Tucson FCEV that used a heavily modified version of the Tucson's underpinnings, the Nexo uses a purpose-built platform from an FCEV standpoint. The benefits come in the form of a lighter construction, a more powerful drivetrain, and a higher driving range. Compared to the Tucson FCEV's 135PS electric motor and 140l hydrogen tanks that could deliver 300Nm of torque and a 470km driving range respectively, the Nexo uses a 163PS electric motor and 156l hydrogen tanks that produce 400Nm of torque and a driving range of 800km.
The Nexo also gets Hyundai's new assistance systems like the blind spot view monitor, lane following assist and highway driving assist. Using surround view monitors, the blind spot view monitor provides the driver with a clear view of both the sides and the back of the car to facilitate a safer lane change maneuver. Hyundai claims that it is the first carmaker to incorporate such a technology.
The lane follow assist, as the name suggests, helps the car maintain its lane autonomously by detecting lane markings or road edges and automatically giving mild steering inputs to be in the center of the lane.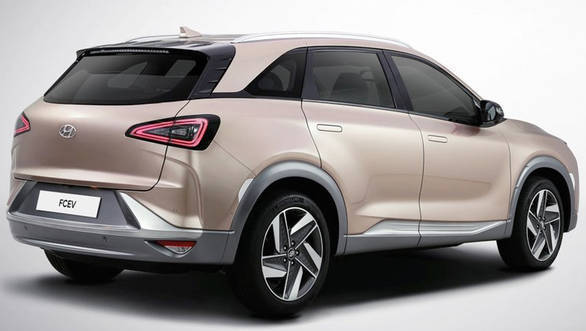 The highway assistant monitors the driving environment using sensors and can automatically adjust the speed of the vehicle to maintain a safe drive. Hyundai has also incorporated a remote parking assistant in the Nexo, which can autonomously park and retrieve the vehicle.
Interestingly, the Nexo also showcases an exterior design that has hints of the Kona to it, thanks to the horizontal daytime lamps stacked individually in line with the bonnet lip and a lighting cluster sitting adjacent to the grille. We believe that the Nexo is a precursor to the design that the next generation Tucson will wear. The Nexo aims to go on sale in certain markets by early 2018.
Price (Ex-Delhi)
Starts Rs 27.69 Lakhs