CES 2018: Byton electric SUV concept drops cover in Vegas
Byton is a new car brand set to make its debut in the US and European markets by as early as 2019 and they used the CES 2018 as a platform to showcase their upcoming (and first) offering - an electric SUV.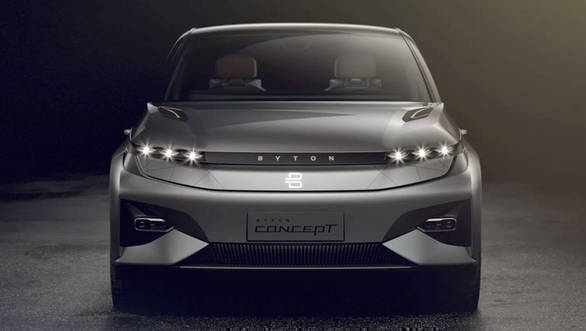 China is one of the largest consumers of electric vehicles and is also a market that is ripe for automotive business. It is no wonder then that the country is funding and giving birth to new automotive startups that hope to be early adopters and harbingers in the race for connected cars and autonomous driving technologies. It is also not surprising, that to showcase such technologies, the Consumer Electronics Show is being looked upon as a more lucrative alternative to a conventional motor show.
Byton did just that and took wraps off its upcoming electric SUV that aims to change the way we spend our time inside a car. Byron's press conference began with a reminder of the amount of time we waste in bumper to bumper traffic. The Byton Electric SUV wants to change that by integrating Level 3 autonomous driving technologies that can take partial responsibility of the driving in such scenarios, while you can spend the time interacting with your fellow passengers or simply connect with your digital life. Like a few concepts we have seen recently, this one too has front seats that rotate inward to enable easier conversations during handsfree drives. A large digital screen pans across the entire dashboard and the users can interface with it using touch, voice, facial or gesture controls. Two similar screens (sans the touchscreen capability) are mounted behind the front headrests to provide rear seat entertainment. Another touchscreen tablet takes center stage on the steering wheel to provide additional controls for vehicular and infotainment functions.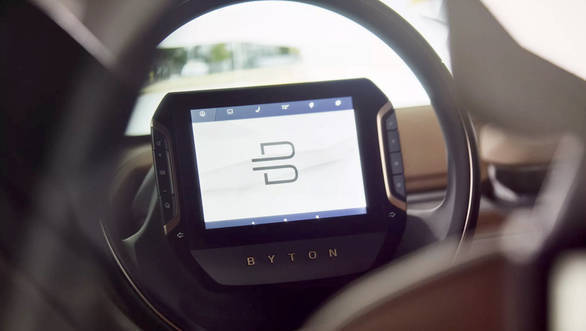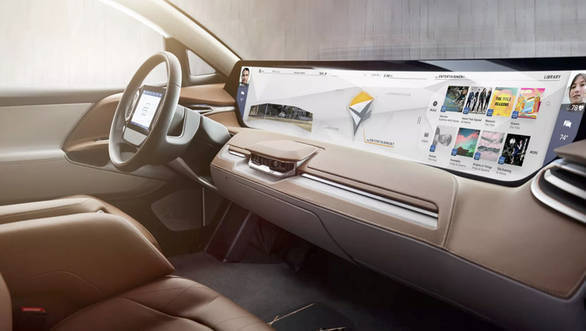 The infotainment and other connected techs inside the car are powered by a proprietary cloud service called Byton Life. The carmaker says that the software for this service will begin lean and then evolve from consumer behavior and feedback. The cloud service can store your preferences in vehicle settings, music, and data for easier migration or sharing within the Byton eco-system. Byton Life also integrates health-related hardware and software systems to monitor heart rate, weight, oxygen saturation or blood pressure to provide 'meaningful advice' if required.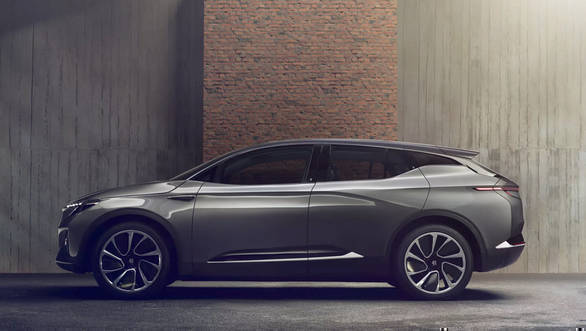 The motivation for the car itself comes in the form of two drivetrain options. The planned base model uses a single electric motor capable of a 400km range and a 275PS output. The higher variants plan to use a 480PS dual-motor drivetrain that can stretch the range up to 520km. Byton says that 85 percent of the concept showcased at CES 2018 will make its way into production. That also explains why the concept doesn't look as alien as a typical technology showcase would.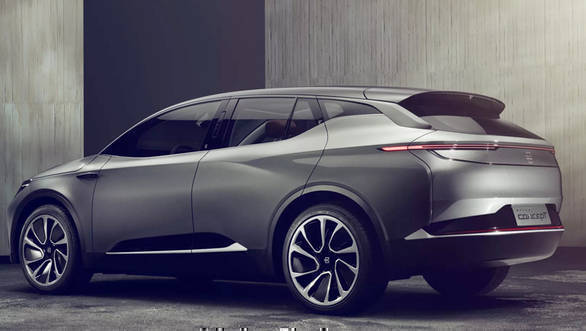 The Byton electric SUV will go on sale with a starting price in the range of $45,000, which by US standards, puts it in competition with the likes of the Audi Q5, the BMW X3, and the Mercedes-Benz GLC. Like Tesla, Byton will expand its line-up with a sedan and a compact car. The roadmap doesn't sound overly ambitious and with people like Dr. Carsten Breitfeld (current CEO at Byton and ex-Head of the BMW i8 program) and Tom Wessner (current Senior VP of supply chain at Byton and ex Founding Executive at Faraday Future) onboard, Byton could very well execute all programs as planned.
Price (Ex-Delhi)
Starts Rs 58.93 Lakhs
Price (Ex-Delhi)
Starts Rs 2.62 Crore
Price (Ex-Delhi)
Starts Rs 57.5 Lakhs
Price (Ex-Delhi)
Starts Rs 57.36 Lakhs