Caterham is building a new sports car with Renault Alpine
Caterham Cars, the sports car maker and F1 team which is building a new sports car with Renault Alpine, now plans to expand this joint venture with an SUV and a small hatchback.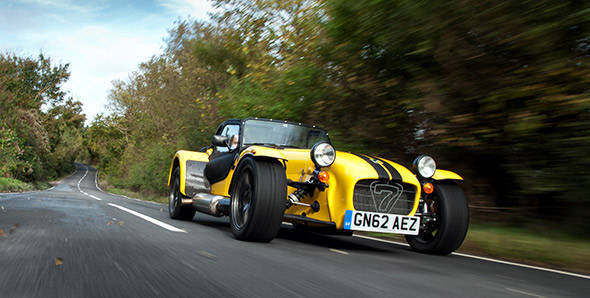 Caterham SuperSport R pictured
The new Alpine, expected to go on sale 2015/2016, will share 70 per cent of its components with a new Caterham road car. Both will be mid-engined, probably with a turbocharged 1.6 litre four-cylinder. Renault has said that its car will compete with the Porsche Boxster but the Caterham is expected to be more Spartan and a touch less expensive.
The idea of going into other market sectors comes from Tony Fernandes, the flamboyant owner of Caterham and the Malaysian airline Air Asia. He believes that a small car and an SUV will be needed for success in Asian markets. These cars would be based on Renault platforms but sold as  Caterhams. Caterham says that it has an 'outline agreement' to continue with Renault engines in Formula 1.
Price (Ex-Delhi)
Starts Rs 1.02 Crore