Carlos Ghosn to step down as CEO of Nissan on April 1
Carlos Ghosn, the current CEO of Nissan, has announced that he will step down from his position on April 1, 2017. He will be succeeded by Hiroto Saikawa, Nissan's co-CEO. However, Ghosn will still remain as chairman of the board and continue to head the Renault-Nissan Alliance. This move comes 18 years after the Renault-Nissan alliance was formed when Ghosn took over as COO of Nissan. Within two years, he took over as CEO.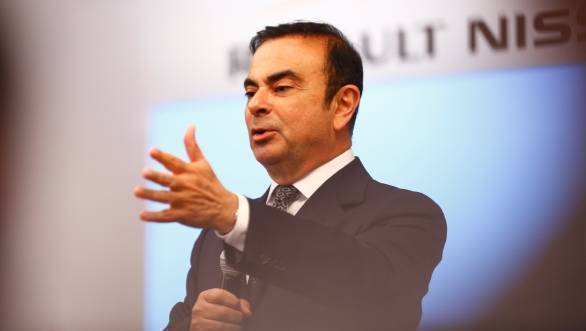 When Nissan Motor acquired a 34 per cent stake in Mitsubishi Motors last October, Ghosn had taken over as chairman of the company – a position he will continue to hold. Ghosn stated that the time was right for this move, taking into consideration his "new responsibilities at Mitsubishi Motors" and the "upcoming Nissan general shareholders meeting." A release from Nissan stated that Ghosn wanted to focus more on the Renault-Nissan-Mitsubishi Alliance.
Hiroto Saikawa will succeed Ghosn as CEO
His successor, Hiroto Saikawa, has been with Nissan since 1977 and has served in several senior management positions like chairman of the management committees of the Americas and Europe and as the executive vice president of Purchasing. He was also a member of the board of directors of Renault between 2006 and 2016. Saikawa is also the current chairman of the Japan Automobile Manufacturers Association (JAMA).