Carlos Ghosn removed as chairman of Mitsubishi Motors
Following his dismissal as Nissan chairman last week, the board of Mitsubishi Motors has also announced the departure of Carlos Ghosn from his role as chairman. The board voted unanimously in favour of this. Ghosn brought the Japanese company into the Renault-Nissan alliance when it was in the midst of an emissions scandal in 2016. He is being replaced by CEO Osamu Masuko will become temporary chairman.
Ghosn was arrested by the Tokyo police recently over accusations made by Nissan. The Japanese car-maker says Ghosn under-reported his salary and used company assets for personal use. A whistleblower provided this information to the company and had been conducting internal investigations for months. Kelly is accused of helping Ghosn in his wrongdoings.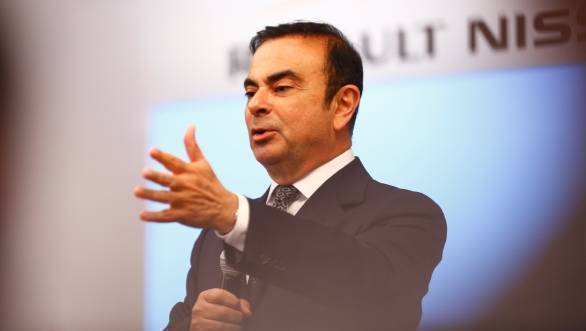 Carlos Ghosn could be sentenced to 10 years in prison or this or pay a JPY 10 million fine or both.
The other members of the Renault-Nissan-Mitsubishi alliance have reacted differently. Renault has decided to appoint temporary deputy chief executive to take over the running of the firm.
Carlos Ghosn is a French citizen born in Brazil but of Lebanese descent. He is credited with being responsible for forming the Renault-Nissan Alliance and for taking strong measures to help turn around Renault. Reports suggest he was now looking to merge Renault and Nissan to strengthen the partnership. The companies are presently connected via an unequal shareholding pattern.