Car Sales in July 2020: Back in business
While the COVID-19 pandemic shows no signs of slowing down in India, the auto industry seems to have finally made it to past this crisis. The car sales numbers for July 2020 show that 1,97,523 cars were sold this month, that is just 2,011 units less than for the same period last month. There has been a 69 per cent increase in sales compared to last month, with almost all brands showing double-digit growth.
The two big ones, Maruti Suzuki and Hyundai seem to have come back to almost exactly where they were last year. The largest car-maker in India, Maruti Suzuki sold  97,700 cars in July 2020, this is one per cent more than last years. Hyundai saw sales drop a marginal 2 per cent, having sold 38,200 cars in July.
However, the headline-grabbing numbers have come from Renault and Tata Motors. With the Triber AMT and the refreshed Kwid hitting their stride, the French carmaker has seen a massive 75 per cent jump in sales as compared to last year. It sold 6,400 cars this month, compared to 3,660 last year in the same period. This has allowed it to move past the likes of Toyota and Honda.
Tata Motors too has seen a significant 43 per cent sales increase. With 15,000 cars sold last month, it is now back to being the third-largest carmaker in India ahead of homegrown rival Mahindra. This success seems to have come on the back of the updated Tigor/Tiago, the facelifted Nexon and the Altroz. MG Motor India also has seen a 40 per cent jump from the same period last year, although this has only been a 5 per cent increase over last month.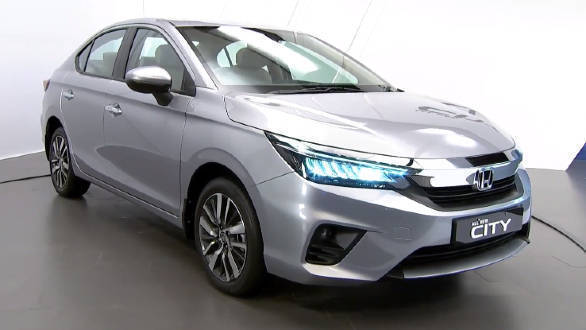 Another notable stat is that Honda's sales have grown an almost unbelievable 279 per cent over last month. This seems to be down to new launches like the fifth-gen City and the WR-V facelift. The Seltos has continued its strong sales for Kia, with the Korean brand selling 8,502 units. It's not up to the pre-lockdown numbers, thanks to the Creta and the general market sentiment, but the new Sonet will most likely bring with a big sales jump.
While the numbers show that things are largely back to how they were, it must be noted that the factors behind them have changed quite a bit. The need for personal mobility among buyers who are wary of public transport/shared mobility seems to be a major driving factor given that entry-level model seems to be ones doing best business. The rural market seems to have stepped up its share too, given that these areas have been largely spared the brunt of the disease.  Another driving force behind these numbers could be the large number of orders that were held up due to the lockdown. Having said that, this is a positive sign and shows that the auto industry seems to be recovering faster than earlier thought.
Related Stories