Can India be a 100-per cent electric-vehicle nation by 2030
In the last few months the cost of petrol and diesel has seen a dramatic rise with a new record being set almost every other week.  So sharp has been the rise, that soon the price of petrol may touch Rs 100 a litre! As a cricket crazy nation we maybe in the habit of applauding centuries, but this is one ton that will not please most people.
With rising cost of fuel, there is a growing interest in electric cars due to their lower running cost
Since the 1st of April, 2020 till 31st January, 2021, the government has revised and raised the price of fuel almost 75 times! Some of this is attributed to the increase in prices of Brent crude, the raw material imported by Indian fuel refineries. But the price has also risen due to new duties and taxes levied by both the Central and State governments, and these now comprise over 60 percent of the retail cost of fuel!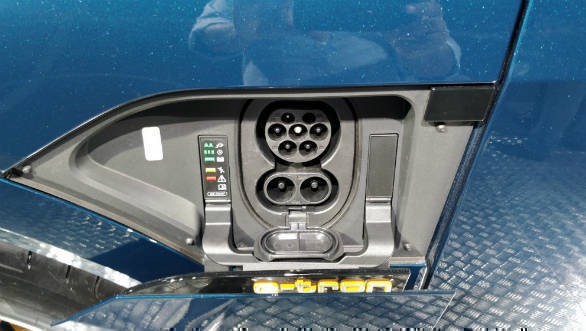 By 2030, our government aims to make India a 100-per cent electric-vehicle nation
This increase in cost of fuel has resulted in more people showing an interest in EVs (electric vehicles) due to their far lower running costs. Many have also been asking me if it's the right time to go in for an electric car.
The  Nexon EV is doing quite well, but a more convenient and easily available charging infrastructure is required
For quite some time now, our government has also been speaking of the shift to EVs. In fact it has even announced that by 2030, it aims to make India a 100-per cent electric-vehicle nation. In my opinion, it's unlikely that this will happen. Of course we will see an increase in the availability and sale of EVs. But I doubt if in the next 10 years, we will be able to completely do away with fossil fuel powered cars, due to practical feasibility.
We still don't have any really viable electric car in the less than 10 lakh rupees price range
In my view, the main factors for this are the high cost of an electric car and more importantly, the charging infrastructure. As far as the cost is concerned, the latest budget 2021 provides little for EVs. In the past the government has given few incentives, tax breaks and income tax deductions, but the cost of electric cars in India has not come down substantially. It's simply because of the economies of scale and the close relation between quantity and cost.  If you make and sell more, the cost reduces. But for that to happen, you need the demand to grow. So it's back to the age old chicken and egg situation. And this is the reason we still don't have any real viable electric car, which costs well under Rs 10 lakhs.
Electric cars have the potential to help reduce our pollution levels
If you look at the crucial charging infrastructure, you find some private companies like Tata Power putting up charging stations in shopping malls and other such places of public access. Some manufacturers have also begun providing charging stations at their dealerships or service centers.
Though more charging stations are coming up, they can still only cater to a limited number of people
But honestly, how many people are actually going to go to these charging stations, and leave their cars there overnight for charging. And once the car has been put on charge, how do you get back home and return the next day to collect it? And will you do this every day? It's just not practical or convenient, and such charging stations can only cater to a small number of people. For the majority you need to be able to charge your car, where you normally park it, in your home or office. And this is where the problem lies.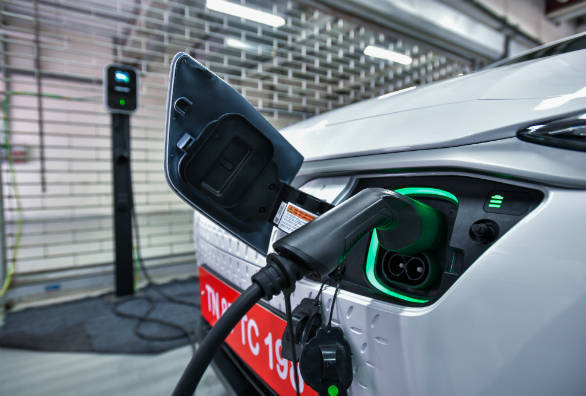 Residents of high-rises and apartment buildings, need charging points in their normal parking places
When you buy an electric vehicle from a manufacturer like Tata Motors, Hyundai, MG, Mercedes-Benz, and so on, they install the charging set-up in your house. But for them to be able to do this, you need an exclusive and fixed parking slot. In our tier 2 cities and smaller towns, a fair number of people live in individual houses and have a fixed and exclusive parking spot. So this kind of charging set-up works for them. Our capital Delhi, also still has a fair number of people staying in bungalows. But in other metro cities like Mumbai, Chennai, Bangalore, etc, the majority resides in apartment buildings or high-rises. And many of them do not have a fixed parking space inside their building and park their cars on the street. How do they charge their electric cars?
Convenient and easy availability of charging facilities, can help amplify the sale of electric cars
And even if you reside in a building that provides you with an exclusive parking spot, can you install your own individual charging point or panel, which is then connected to your electric meter for billing purposes? I know of many housing societies that are debating this and in the absence of any government guidelines or proper laws, are not allowing it.
Availability of good electric cars is no longer an issue, but ease of charging is
In fact some society office bearers have told me, "We cannot permit an electric charging point in the parking allotted by our society to a member. What if some accident or short circuit occurs, who will be responsible. And what if after installing a charging point that is connected to their electric meter, the member claims ownership rights over the parking. What then? No we will not sanction any sort of charging of electric cars in the parking provided by our society to the member".
Even luxury car makers like Mercedes-Benz are now offering EVs in India
In my opinion, this is something our government and civic authorities may not have even considered. If we want a large scale and practical charging infrastructure, the government needs to address such issues and come up with a far more detailed plan and rules and solutions soon. Only then can EVs be practical for all those who stay in apartment buildings, and until this happens, I don't think we will see a complete shift to electric cars.
Electric vehicle design and technology of batteries is constantly improving and a range of 500 kms could soon be par for the course