Can electric vehicles deliver on their promises?
On 1st March, the Government of National Capital Territory of Delhi, temporarily suspended the subsidy given to the Tata Nexon EV (electric vehicle), pending an inquiry. This move was apparently triggered by a complaint from one Rajesh Kumar, objecting that his Nexon EV never provided him a range of more than 200 kms, despite the manufacturer's certified range of 312 kms.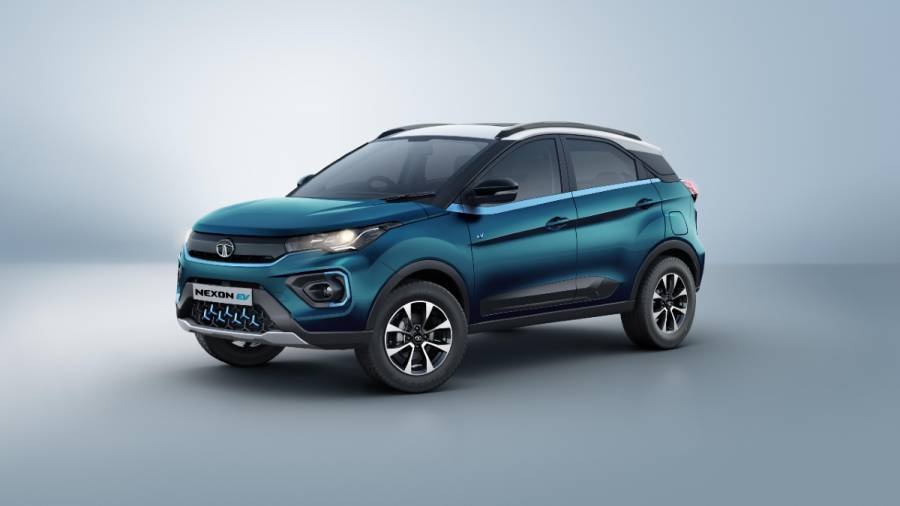 In response to this, Tata Motors has been quoted as saying, "It is unfortunate to receive this order from the Delhi Transport Commission. The Nexon EV is the only personal segment EV available in the market today that meets the stringent FAME norms. The range at single full charge (312 km) for the Nexon EV is the basis of the certification received from the Automotive Research Association of India (ARAI), which is the official body that independently tests all mass-produced vehicles under standard/defined test conditions before they can be offered to customers."
Interestingly, the government has not accepted Tata Motors argument, saying that the particular piece and battery could be faulty. It also said that the ARAI does not take guarantee of each and every piece of this model; hence the model approval is not sacrosanct in the particular case.  This in simple words means the certified range cannot be taken as a final figure, at least as far as this specific vehicle is concerned.
While I have no idea whatsoever if the said Tata Nexon is faulty or not, what I can state fairly confidently is that in my 35 years of road testing cars, I am still to come across an automobile that delivers the exact claimed ARAI fuel efficiency numbers, in real life day to day Indian driving situations.
The ARAI (Automotive Research Association of India) certifies the fuel efficiency of vehicles under rule 115 (G) of CMVR 1989, and all manufacturers are known to quote these ARAI fuel economy figures.  But as I said, in my experience such fuel efficiency figures are almost impossible to replicate in real life. So let's say the ARAI fuel mileage figures for a particular car are 20 kmpl. In my view in real life driving conditions it will deliver around 14 to 15 kmpl. This is approximately 70 percent of what is certified by ARAI. Why the difference? While I cannot give a definitive answer, my educated guess is that the driving conditions, speeds and so on, under which the ARAI tests the vehicles, are somewhat different from what you and me experience in our daily driving cycles.
Let's return to the Tata Nexon EV and its ARAI certified range of 312 kms on a single full charge. Going by my thumb rule of ARAI figures in real life driving conditions, 70 percent of this would be 218 kms. And the person who has complained about range says "that his Nexon never provided him a range of more than 200 kms".  Given this, I would tend to believe what the Nexon owner has said.  Especially, as the range of an EV can vary far more than the fuel efficiency in a vehicle powered by an internal combustion engine.
The range of an EV is dependent on many different circumstances and unlike an IC engine car, its range is better in crowded driving conditions, as opposed to open roads or highways. This is because of regenerative energy that allows an electric vehicle's kinetic energy, to be converted back to electrical energy during braking or while deceleration or downhill runs. And obviously you brake or decelerate most in city traffic.
Another factor is the driving style. Of course this plays an important role in IC engine cars too, but in EVs it's even more crucial. If you have a heavy right foot and are always pushing the pedal down instead of driving at half or quarter throttle, the battery will drain faster. If the air conditioner is on, then the load on the batteries is more and this will also add to its consumption, as will driving with the headlights, wipers, etc., switched on. One other big cause for shorter range can be the terrain. Going up slopes or hills requires far more energy from the batteries and they lose charge faster in these driving conditions. And the number of people in the vehicle, or the load it's carrying is a major influencing element too. It's just like your smartphone, use a lot of apps or continuously watch videos with the sound turned up, and your phone battery is bound to drain quicker.
So it's quite understandable that the Tata Nexon EV did not provide Rajesh Kumar with a range of more than 200 kms. Given this there is a need to examine and possibly improve upon, the testing and certification process, particularly in case of EVs as there are so many more things that can significantly influence the driving range. In my view, the authorities and also the manufacturers need to give the consumers more realistic EV range figures, so as not to disappoint them, or earn their ire.
Price (Ex-Delhi)
Starts Rs 6.95 Lakhs
Price (Ex-Delhi)
Starts Rs 13.99 Lakhs