BRO builds highest motorable road pass in the world through Umlingla at 19,300 feet
The Border Roads Organisation (BRO) has built the world's highest motorable road in Ladakh, Jammu & Kashmir, which passes through Umlingla Top at a height of 19,300 feet. BRO constructed this pass under Project Himank. The 86km road connects Chisumle and Demchok villages in the region, which is 230km from Leh. These villages are a stone's throw away from the India-China border. Constructing a pass at an altitude of 19,300 feet was riddled with challenges said Project Himank chief engineer Brigadier DM Purvimath. With temperature hovering minus 10-20 degrees Celsius in the summer and dropping below minus 40 degrees in the winter, it was a difficult climate to work in for the BRO personnel. Even the oxygen level is 50 per cent lower than average, he said.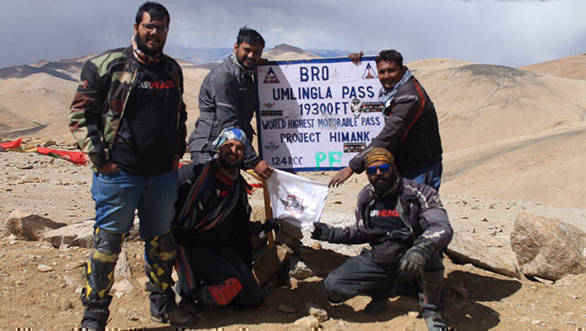 So extreme were the conditions that machine operators had to descend to a lower altitude for oxygen, every 10 minutes. Despite taking care of various parameters, Purvimath said that the personnel faced serious health problems like loss of memory, eye-sight and high blood pressure.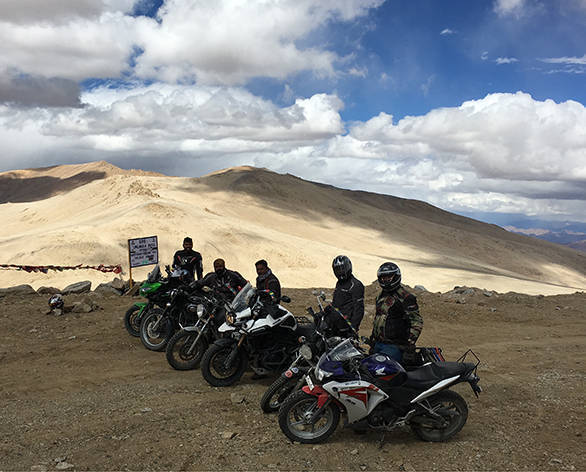 The Umlingla Pass is not the only high-altitude road built under Project Himank. It has also constructed passes through Khardungla and Changla, which connect the Nubra valley and Durbuk valley. Enthusiasts in search of new adventures have already begun scaling this new world's highest motorable road.
Image credit: AIRheads