Bosch India launches new range of Home and Car Washers
Bosch Power Tools India has announced a line of portable New Age Home & Car Washers. With the launch, Bosch has expanded its product portfolio in the Do-It-Yourself segment in India.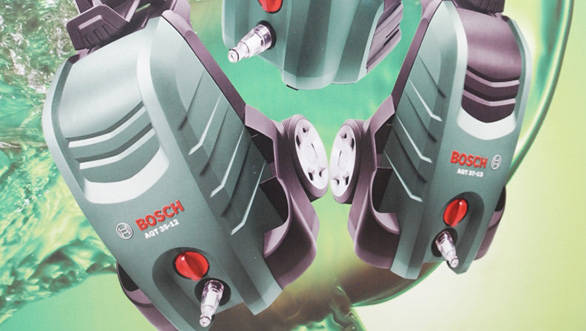 Bosch is aiming to deepen focus in the growing Do-It-Yourself segment. The market potential of the DIY segment has been estimated at Rs 100 crore, with an annual growth rate of 20 per cent. "Urbanisation is growing at 35 per cent, self-reliance and lifestyle changes have opened the doors to the DIY segment in India. Bosch Power Tools aims to reach out to its consumers and make cleaning easy with the new Home & Car Washer range," said Vijay Pandey, Vice-President Bosch Power Tools.
The washers can be used to clean mud, debris and grime. The top-of-the-line models come with wheels for easy manoeuvrability. The Home & Car washers are ideal to clean cars, floors and help get rid of stubborn dirt in difficult-to-reach corners.
The washers product line is available ranging from Rs10, 500 to Rs18, 000. These models primarily differ from each other in motor power, flow rate and pressure. The range is available in retail outlets and on e-commerce portals like Flipkart. It can also be accessorised with versatile fittings that are suitable for different cleaning tasks.