BMW to launch iNext self-driving car by 2021
Bayerische Motoren Werke, aka BMW, has shaped the history of mobility for the past 100 years and is on the threshold of a new era. The Munich-based automaker is waiting to seize the opportunities of digitalisation and has announced its plan to launch an all-electric autonomous car, called the iNext, slated to go on sale by 2021.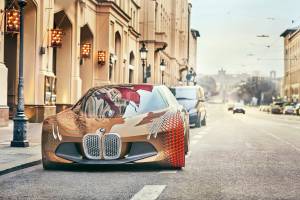 The iNext will be "our new innovation driver, with autonomous driving, digital connectivity, intelligent lightweight design, a totally new interior and ultimately bringing the next-generation of electro-mobility to the road," CEO Harald Krueger said in a speech prepared for the 96th annual general meeting of BMW.
The BMW iNext, as the name suggests, will fall under the automaker's i subbrand, which currently includes the i3 EV and i8 plug-in hybrid.
In March, BMW has unveiled its Vision Vehicle, the BMW Vision Next 100, in Beijing. "This vehicle," as Harald Krueger said in the annual general meeting, "embodies our philosophy perfectly: We are naturally proud of our tradition -- but our sights are set firmly on the road ahead."
He added, "It provides a glimpse of 'sheer driving pleasure' in the years beyond 2030 – sustainable, connected, and highly automated."
BMW, however, isn't the only automaker working on autonomous technology. Google and Fiat Chrysler Automobiles (FCA) have recently announced that they will integrate autonomous vehicle technology into 2017 Chrysler Pacifica Hybrid minivans -- a part of Google's testing programme.