BMW set to return to Le Mans in 2018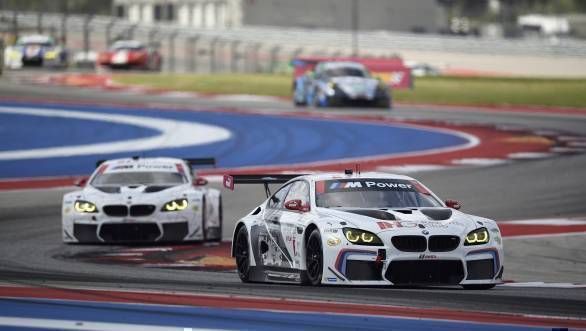 BMW is all set to return to the 24 Hours of Le Mans in 2018
In what is BMW calls its 'realignment of motorsport commitment', the German company with an illustrious motorsport history has announced that it will be competing in the 2018 season of the World Endurance Championship. BMW has confirmed that it will compete in the GT category of the WEC, thus marking the company's return to the 24 Hours of Le Mans.
The BMW M4GTE is what the team will pilot in the WEC; however, the details of the team and drivers haven't yet been confirmed. However, BMW Motorsport Director Jens Marquardt did say that another significant step made by the company would involve strengthening its ties with the Andretti Formula E team. Meanwhile, BMW will also continue to compete in the IWSC, DTM and Dakar Rally - where the BMW-owned MINI team competes.
"Starting with the 2018 season, we want to further expand our activities in GT racing and compete in the FIA World Endurance Championship, as well as the IMSA WeatherTech SportsCar Championship," Marquardt said. "This obviously also includes our return to Le Mans, which we are particularly looking forward to. The way the WEC has developed so well makes us confident that there is a big future for GT racing."
This is the first significant motorsport announcement from BMW since they decided to sever ties with Formula 1 back in 2009.