BMW reveals the i Vision Circular at the IAA exhibition in Munch
BMW has introduced their latest concept car, the BMW i Vision Circular, and the firm has stated that their new Vision concept is aimed towards the year 2040. The striking idea, which was unveiled at the 2021 Munich Motor Show, adopts a completely new design language for the German brand, with both extreme dimensions and aesthetic elements.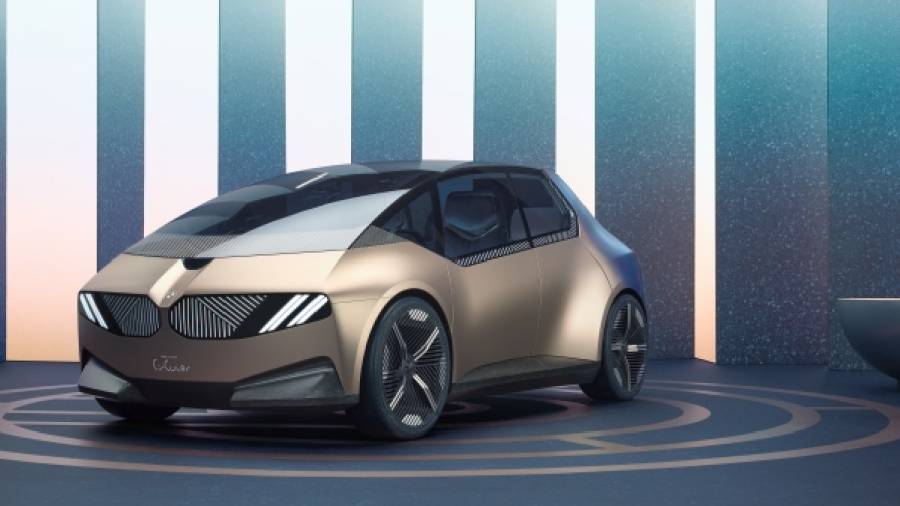 The four-seater i Vision Circular is powered entirely by electricity and has a significant amount of internal room despite its four-metre length. It was also built across the board using circular economy concepts, symbolising the BMW Group's ambitious goal of being the world's most sustainable manufacturer in the individual luxury mobility market.
The BMW i Vision Circular's overarching design goal was to build a vehicle that is optimised for closed materials cycles and achieves 100 percent recycled material utilisation/100 percent recyclability. The same can be said for the energy storage device: the BMW I Vision Circular's all-solid-state battery is 100 percent recyclable and made almost exclusively of components derived from the recycling cycle. It will have a far greater energy density while using far fewer of the most precious materials.
"We gave thorough consideration to circularity from the outset during the design process for the BMW i Vision Circular. As a result, this Vision Vehicle is packed with innovative ideas for combining sustainability with a new, inspirational aesthetic we call this approach 'circular design'," explains Adrian van Hooydonk, Head of BMW Group Design.
The BMW i Insight Vision App is a brand-new way to engage with and experience the BMW I Vision Circular. The software visualises the four main principles of circular economy - rethink, reduce, reuse and recycle using a variety of diverse instances. With the aid of augmented reality, all features of the Vision Vehicle may be discovered in a fun way.
BMW plans to introduce 12 new electric vehicles globally by 2023, before the fundamentally different Neue Klasse generation of electric vehicles debuts in 2025.
While BMW claims that the i Vision Circular will not be produced, it's probable that some of the design elements and "circular economy" ideas that support it will be employed in the company's future electric vehicles.
Also Read:
BMW to showcase its hydrogen powered iX5 at the IAA Mobility in Munich
BMW iX3 receives a number of styling revisions
2021 BMW Individual 740Li M Sport launched in India, priced at Rs 1.43 crore
Price (Ex-Delhi)
Starts Rs 1.16 Crore