BMW releases images of the second generation Mini Clubman
BMW has just released images of the new second generation Mini Clubman. The car comes with conventional four doors for better ingress and egress as opposed the current Clubman's impractical suicide doors a la the Rolls-Royce. But Mini brings back the quirky at the rear, where the hatch consists of two doors that are hinged on either side of the car.
The Mini Clubman gets a new set of tail lamps too. The front end of the car, however, resembles the current crop of Minis.
The Mini Clubman sits on the same platform as the BMW 2 Series Active Tourer and hence is much longer than a regular Mini. In fact, it is much larger than the outgoing Countryman.
The cabin too has also been redesigned and comes with the now customary, dinnerplate-sized circular information dial that forms a major part of the centre console. The new Clubman is expected to be powered by the same 1.5-litre diesel and the 2-litre TwinPower turbopetrol units as the other Minis.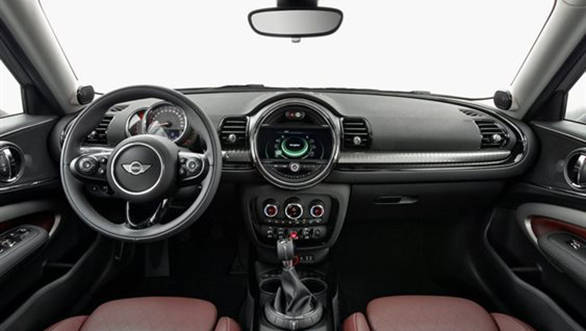 The Mini Clubman will be revealed at the upcoming Frankfurt Motor Show.