BMW India dealer wins global sales excellence award
BMW awarded Bavaria Motors, its dealership in Pune, Maharashtra, an award in the category-'Jury Award – Best Retailer in Sustainability'. This accolade came at the 'Excellence in Sales Award' event held by the German carmaker in Munich recently to felicitate its dealers from around the world. This sales excellence award is given by BMW to its dealers in six different categories, plus a special jury award. In total, 3,100 dealers from 85 countries entered the competition from which a jury selected 41 winners in the categories sales, aftersales, customer service, luxury class and BMW i & BMW i Performance. The most sustainable dealer was a new award constituted this year to acknowledge the growing importance of sustainability in society. Winners in the other categories included dealers from countries like China, USA, The Netherlands and Norway.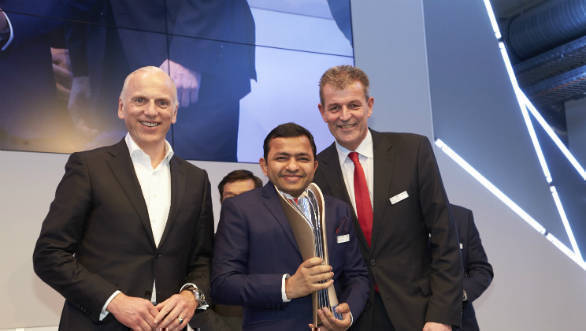 The luxury car market has seen intense competition all over the world and has largely been dominated by the big three German brands - Audi, BMW and Mercedes Benz. This sector of the car industry has been growing rapidly with new model lines and sub-brands being introduced to cover the widest range of the market. These dealer-outreach events are an example of these firms strengthening their first point of contact with car buyers and ensuring dealers are incentivised to keep performing to a high standard.