BMW M5 celebrates 30 years of existence
BMW's muscle laden M5 sedan has turned thirty this year and to commemorate this milestone the brand has released a video showing the latest M5 doing the thing that it is known best for, drifting and pulling off some smokingly spectacular donuts.
The M5 story began in 1985 due to the growing demand for a family sedan which can carry four people and still offer sports car like performance. The original M5 had a 3.5litre, six-cylinder engine which generated 286PS, which might not seem a lot now but at that time the company claimed it to be the fastest production four door sedan. The car that you see in the video is the M5-F10 and is powered by a 4.4litre, V8 turbo engine producing 567PS and 680Nm of torque, a long shot from the original model. This car was unveiled at the 2011 Frankfurt Motor Show and saw its Indian debut at the 2012 Auto Expo.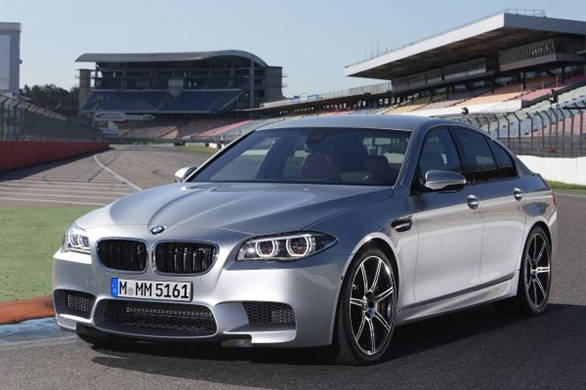 2014 BMW
Mazda is celebrating 25 years of the MX-5 by launching a 25th Anniversary Edition this year. So, we don't see why BMW cannot do the same by launching a 30th Anniversary Edition of one of its most iconic models. If that happens, it will be a big treat for all the M Power enthusiasts out there, us included.
We have driven the new BMW M5, here is our first drive report and here is the image gallery. BMW will launch it in India in the second half of 2014, to know more details, click here
Price (Ex-Delhi)
Starts Rs 1.55 Crore
Related Stories