BMW International GS Trophy Day 6: Image gallery
Pain, concern and uncertainity through the night kept Team India on edge. Here's why. After we pulled into camp late yesterday Winston went to see the medic after he complained of pain in his lower back and groin after an off in the sand. The doctor on call gave him a once over and for his safety it was decided to send him to a hospital for further checks. They ran a bunch of tests all through the night, and further into the morning and as all the reports confirmed Winston is in perfect health. Read the detailed feature here. Scroll below to take a look at the happenings of Day 6 at the 2018 BMW GS Trophy.
Come what may, we aren't stopping to conquer the 2018 BMW GS Trophy in Mongolia
The terrain got extremely challenging as we continued our journey ahead
The BMW GS Trophy 2018 riders taking a peaceful breather enjoying local delicacies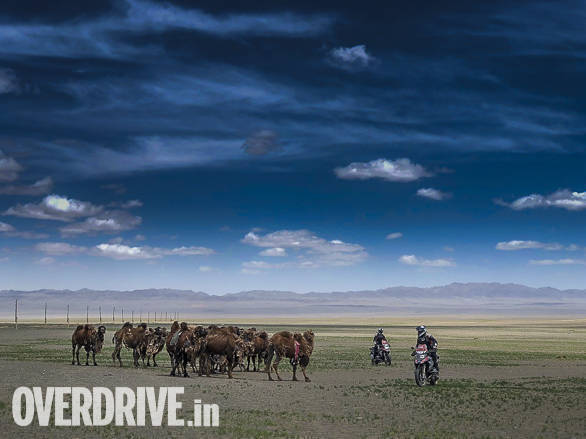 No, that's not a painting but the real blue sky in Mongolia
"Let us take a selfie"
New locations, challenging terrains and our fleet of R 1200 GS motorcycles parked here