BMW International GS Trophy 2018 Day 10: The long way round to the chequered flag at Ulaanbaatar
It's the final day of the BMW International GS Trophy 2018 and staying true to its spirit of adventure, the GS Trophy caravan didn't take the shortest route back to Ulaanbaatar. We rode across the hills for about 280 kilometers, in what would look to the bird's eye, a scene straight out of the movie Braveheart. We rode with Team USA today, and even they, who were second in the standings, had had enough of the dirt and requested for a tarmac run home. Only to be firmly told, NO!
We arrived at base-camp to find a really long and technical Special Stage set up for us. Set in the hills that were the backdrop to our camp, this was a timed stage that had within in a Garage section, a backwards obstacle course and an elephant turn.
Team India was first up, and we managed to do reasonably well given the fatigue all of us bore as well as my injured arm. Sanket and Suprej put in their best efforts as the scoring in this Special Stage earned three times the number of points earned. But even the leaders South Africa and Team USA were unable to ace this stage.
I'm now writing this from the reception area where Team South Africa have just been crowned the champions of the International GS Trophy 2018, Team USA finished second, while Team France have sprung a surprise with their consistent performances in the last few days to finish third.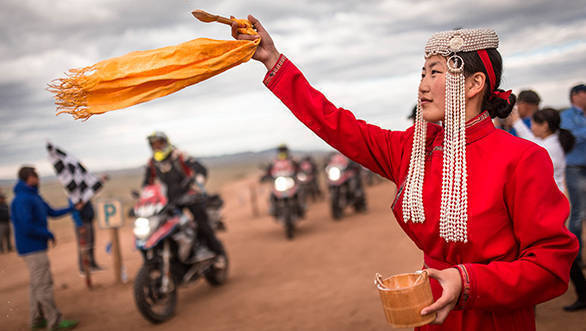 Team India are in 18th place and although the boys are a bit disheartened, they know that this is only the beginning of Team India's presence at the BMW GS Trophy.
To go through all the updates on Team India from Mongolia, you can follow the International GS trophy 2018 here.