BMW G 310 R: Three things you'll like and two you won't
The BMW G 310 R is the smaller, more affordable of the two 310s that BMW Motorrad India officially put on sale recently. It's meant to be a sport-naked or roadster and it uses the 34PS/28Nm 313cc single that uses a reversed mounting configuration that's interesting to look at and BMW says offers them a superior control over centre of gravity. I rode the motorcycle for a really short while yesterday and there is a lot more to like about the bike than not. Let's look closer, shall we?
Like: BMW G 310 R's nature and feel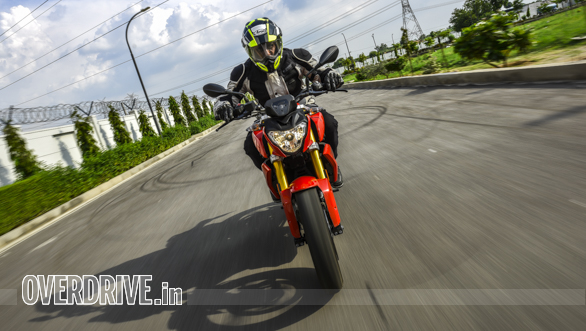 What a thrilling motorcycle this is! From the word go, the 310 R feels compact, connected and alert. You can immediately sense that the 310 R wants action and this is in the quiet, understated German way, rather than in the frantic Austrian manner. The lighter weight makes the torque output produce better acceleration and I really, really enjoyed punting the 310 R as hard as I dared through super-light traffic on a road at the outskirts of Gurgaon.
Like: BMW G 310 R's brakes
I can't sing enough praises of the brakes on the G 310 R. The bite is sharp and immediate. But the lever has feel, there's force with progression and that makes using the brakes both, hard and confidently, surprisingly easy. Lovely! At this end of the market, based on my short ride, a new benchmark has arrived.
Like: BMW G 310 R's handling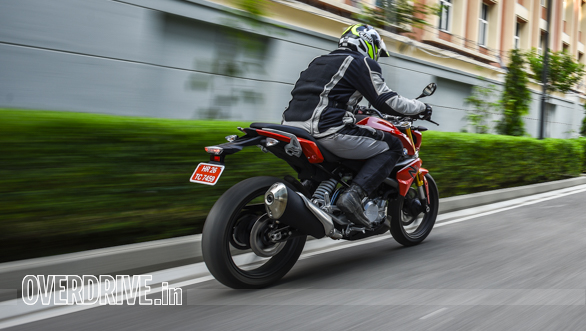 The BMW 310 frame is a good one. BMW has tuned the 310 R to feel natural and responsive but not too sporty. The idea was create a blend of performance and comfort and they've nailed it. The BMW turns sweetly, tracks accurately once leaned over and the Michelin Pilot Street tyres complement the feel perfectly.
Dislike: BMW G 310 R's price
Could the BMW G 310 R have been more affordable? Of course! At Rs 2.99 lakh ex-showroom, it's roughly Rs 45-50,000 more than the KTM 390 Duke and that's not a small wad of cash. But BMW Motorrad maintains that it has two motives for the price. First, the BMW brand is already perceived as a premium brand in India and a cheap motorcycle was never on the BMW agenda. It doesn't sit well with the brand image, as it were. The other thing is that BMW states clearly - read our earlier story - that it didn't even consider making a cheaper make version of the 310s for India. It reiterates that all of its motorcycles are built to one standard for the world and that's what the 310s are as well.
Dislike: BMW G 310 R's certain aggregates
But that said, the Rs 2.99 lakh price tag should have brought a few more elements that I think would have helped the prospective customers see more value. The most obvious one is the headlamp which uses halogens instead of LEDs. An LED headlight would really have, in my opinion, raised our sense of value. Similarly, small things like adjustable levers and other bits would have been welcome.
Images: Anis Shaikh
Also see:
BMW G 310 GS first ride review
Service costs of the BMW G 310 R and G 310 GS
2018 BMW G 310 R image gallery
2018 BMW G 310 GS image gallery
8 things you need to know about the BMW G 310 R and G 310 GS
Price (Ex-Delhi)
Starts Rs 2,45,000
Price (Ex-Delhi)
Starts Rs 2,85,000
Price (Ex-Delhi)
Starts Rs 2,52,928