BluArmor BLU3 E20 helmet cooling device announced - will be launched in January 2020
After the BluArmour's BluSnap and BluSnap 2, the third product to hit the market will be the BluArmor BLU3 E20 helmet cooling device. However, this time the BLU3 E20 helmet cooling device comes equipped with Bluetooth connectivity for hassle-free operation.
The device can be synced to the user's phone with Siri or Google assistance to operate the blower speed, and to know the charge left. The device will also read out text and WhatsApp messages to the user. Further, the device can record geotagged voice notes and it will be played back as the user passes the same location.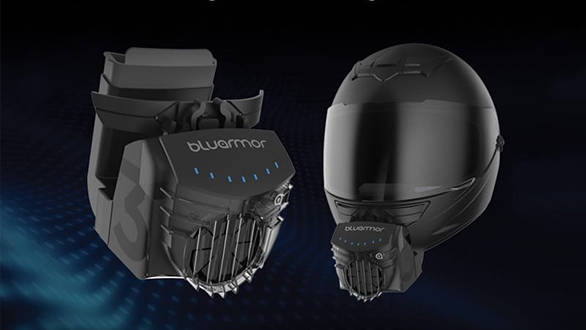 And with respect to its cooling features, the blower can circulate air of 15 degrees C cooler than the surrounding temperature. The Bengaluru-based start-up claims BLU3 E20 has 100 per cent increase in air flow over the previous versions and will also feature tunable airflow-rate and airflow-direction.
BluArmor will launch the BLU3 E20 at the 2020 Consumer Electronics Show in January.