Biggest automotive let-downs of 2014: From minor misses to epic fails
Everyone always talks about the hits but what about the misses. For every winner there has to be a loser - those are the rules. So here are the cars and bikes we think failed to make a mark in 2014. Now we do not necessarily mean these were sales disasters - on the contrary, they might be big gainers at the cash registers. Yet somewhere we believe that they had the potential to be better than what they are and for reasons unknown weren't given the chance to be that. In some cases, it may not be just products but policy or initiatives or plans. Either way these, for us, qualify as the lemons of 2014.
Yes you'd be surprised to see the Scorpio in this list after all the accolades it received from the media, us included. That however does not detract from this grouse, one that was voiced by us -  that the number of positives incorporated into the new Scorpio were matched by the negatives which probably went unseen in the past and got highlighted now. In many ways the Scorpio still comes across as an immature vehicle. It's over a decade old now and yet Mahindra haven't been able to give it a comprehensive enough makeover to transform it completely.
Instead, you now notice signs of insecurity creeping in - how else do you explain all the Scorpio branding around the vehicle. At last count we saw five badges/embossed plastics on the outside and three on the inside, sowe guess if there is one thing Mahindra have learnt from SsangYong, it's how to use your vehicle as a mobile billboard.
Then there are the space management issues. For an SUV this big, the space provided for passengers or anything is dismal. We don't mean the size of the cabin or the boot which in sheer volume terms may be immense. We are referring to the practical useable space which is poor. Despite the height of this SUV there isn't much headroom and the seats may look large and comfy but the truth is they offer little or no support. The glovebox is shallow and the boot is just one large cavern and this is only because the spare wheel is mounted outside and under the chassis, the jack is housed under the front seat; the wheel spanner, jack lever and tow handle lie dangerously unfastened on the floor.
These are just two instances and there are several more gremlins which if you know what to look for will clearly reveal itself. It's high time Mahindra moved away from these amateurish efforts and got a bit more mature in how they build their vehicles.
2015 Mahindra Scorpio India first drive review
Jeep plans shelved for 2014
After much fanfare and big ticket announcements, Fiat shelved plans to launch the famed Jeep brand in India early in 2014. The year before they invited several journalists to Austin, Texas to drive the Grand Cherokee and the Wrangler. Bert was there as well and besides the drive, there was much talk of expansion plans and product strategies and what not to give Jeep the push it needed in India. This wasn't the first we had heard of Jeep's plans to come to India. News about their arrival in India had been in the air since the late 2000s. The only difference was that this time things seemed a bit more serious, especially since CEO Mike Manley came down to India and over dinner, discussed how to go about the approach to the Indian market with Bert and journalists from other publications.
Come 2014 and their absence at the Auto Expo held in Greater Noida suggested something wasn't entirely right. It was then revealed that Jeep wouldn't be coming to India and plans were deferred to 2015, which company officials now announce as eagerly as the years before. Is this Fiat's way of trying to keep the buzz alive and stay in the headlines?
2014 Jeep Grand Cherokee India road test
Datsun Go and Maruti Swift: Actually slow down or it could be disastrous!
Global NCAP gave several cars sold in India an unsafe tag. Manufacturers like Maruti, Volkswagen and Datsun came under the spotlight and while some remedied the situation, the Datsun Go got the sharper end of the stick. The manufacturer who was recently resurrected after decades of being swept under the rug was asked to cease sales of and withdraw the Go hatchback in India because it was deemed too unsafe to be driven. But the question is, should Max Mosley who is the chairman of Global NCAP and spearheaded the finger pointing, be pointing fingers at Datsun or at the Indian government? In his position and especially promulgating automotive safety at the behest of the United Nations, Max Mosley should have stressed Indian safety regulations and norms.
It's an unseen and untold policy with most Indian manufacturers that automotive safety is purely a demand and supply situation. Unfortunately there is a higher need for 2-DIN audio systems and sunroofs and very little demand for safety systems in this country. Most manufacturers decided to put safety on a backburner for several years, even those with global footprints. So even though certain manufacturers were singled because they failed certain crash tests internationally, these cars conform to local standards. It directs a huge spotlight on what exactly are the safety standards India prescribes. A car that is deemed too unsafe to be driven is legally permitted to enter the market place. As Saul Billingsley, Director General of the FIA Foundation, very clearly said: "The test results for the Datsun Go and the Suzuki Maruti Swift are appalling and inexcusable. In 2014, four years into the UN Decade of Action for Road Safety, with all we know about vehicle safety and the global toll of road death and injury, no car manufacturer should be bringing to market cars with such poor safety performance."
Datsun Go and Swift crash test results
NCAP asks Datsun to withdraw the Go from Indian market
Suzuki GW250 Inazuma
Here's a miss that should have been a hit. The Suzuki GW250 Inazuma isn't a flashy or spectacular motorcycle. What it is, though, is a genuinely likeable, understated, mature bike that uses its 250cc parallel twin to create a supremely refined, thoroughly enjoyable, relaxed and calm riding experience. Suzuki's initial price was optimistic at Rs 3.1 lakh ex-Delhi. Then they showed great courage in fixing the price issue by lopping a full 30 per cent off the tag and also paying back each and everyone of their owners the difference. Unfortunately, we are too young a market for a bike this mature and despite the fact that every single one of the Inazuma's owners will probably feel very happy about the purchase, Suzuki will withdraw the Inazuma from our market come March 2015. What a sad end for a terrific motorcycle.
Suzuki to withdraw the Inazuma from India starting March 2015
Triumph's specification troubles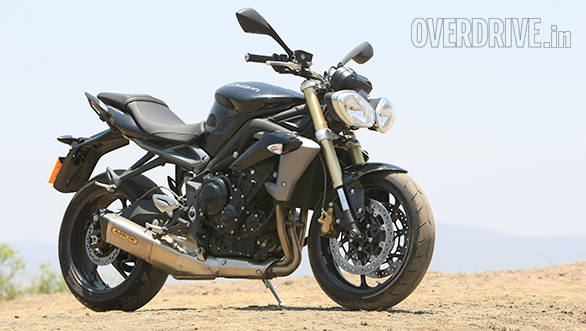 Here's a miss that should've never happened at all. Triumph recently updated their Indian website to reflect the ARAI-certified specification. In the process, all the motorcycles saw a minor 6 to 8PS drop in listed power. However, the transition brought to light the startling fact that Triumph had managed to have the 110PS Street Triple listed on their website since November 2013 while always selling the 85PS model here. This magnified the power drop, which was actually 85PS (Europe-spec) to 79PS (Indian official) - minor. So it looked like the Street Triple has dropped from 110PS to 79PS, a 25 per cent drop in power. Much controversy has raged since then about Triumph's intentions and accusations have flown thick and fast. However, Triumph has reportedly spoken to all of its owners offering them a range of options from complete buyback to free parts and upgrades to make up for the difference between the listed spec on the website (albeit with a disclaimer) and the delivered spec.
Triumph India website updated with lower power figures
How the Street Triple lost 25 per cent power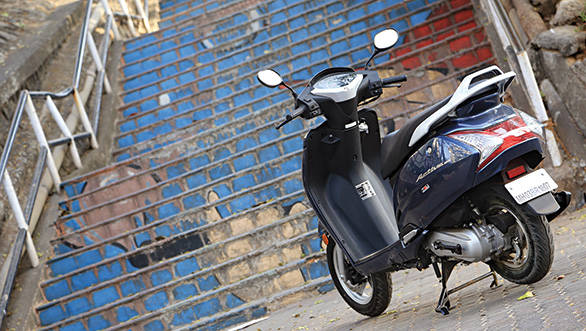 This is not how market leaders behave. Honda's Activa 125 showed up at the 2014 Auto Expo and it was a disappointment. We were expecting Honda to lead the scooter market from the front. With elan, panache and chutzpah. Instead, we got a damp squib of a scooter that carefully toed the Activa's dominant but conservative line and move forward in a baby step. When it came for review, it turned out to be a genuine Honda product in the way that it was quiet, refined, efficient and effective. But emotionally, the Activa 125 was somnolent. As a result, every single one of our comparison tests showed that no matter what the sales numbers say, the Honda Activa 125 was far from the best scooter on sale in India.
Honda Activa 125 vs Honda Activa i vs Yamaha Alpha vs TVS Jupiter vs Suzuki Let's vs Hero Maestro vs Suzuki Swish
Too many Discovers!
Bajaj's Discover onslaught took quite a toll. On us and customers! By the time the 150F and S rolled around, we were swimming in the Discover channel not entirely sure what we were looking at anymore. Was this the 125T? 125ST? 100M? 100T? 135ABCD? There were just too many bikes called the Discover and the part sharing and name calling had reached a rather confusing crescendo. Then it got worse - it appeared that Bajaj Auto were also discontinuing Discovers as fast as they were rolling them out. So while everyone (including us) thought there were seven on the market, there were only three. And as far as we can tell, if you cannot tell how many choices you have, then you usually cannot make one. Then came the Discovers 150F and S to stand at the head of the legion of Discovers. Two anonymous motorcycles that had more power, more guts and terrific price tags. And yet, dull design and an even duller colour palette put paid to any chance of distinction for these two. Poor things.
2014 Bajaj Discover 150F and 150S India road test
Piaggio's two-wheelers
This is the one two-wheeler operation that continues to confound us. They make one product, the Vespa. Confusingly enough, it isn't allowed the LX designation in India so that base scooter they make is the Vespa Vespa. Which is priced 40 per cent higher than the market leader without offering styling and branding aside from any actual benefit for the money. In 2014 came the first variants. First came the S. Which added a square headlamp and threw the retro scooter back into the seventies while the price tag headed staggeringly enough, further northward. Not quite done, they. A limited edition that was basically the same scooter wearing a (rather fetching) new skin for, wait for it, even more money. How expensive? Rs 80,000 isn't enough to buy in Mumbai. No, really.
Kawasaki Z250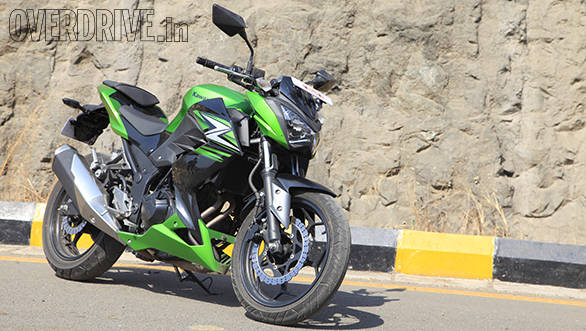 This is one bike that generates so many questions. And all those questions arise not just because of the KTM 390 Duke but from its own bigger sibling, the Ninja 300. The KTM, aside from the eleven and a half extra horsepower it offers, also has better suspension, far superior tyres, ABS and a much lower cost of ownership. All this for Rs 1.2 lakh less. Of course that is down to the fact that the Z has an extra cylinder and is a CKD. But so is the Ninja 300, a bike that for Rs 60,000 more gives you a much fresher package with much more power and rideability. Why Kawasaki chose to bring a motorcycle that is quite old under the admittedly pretty skin is a bit of a mystery. Why not just wait and bring down the newly unveiled Z300 that would make sense since we already have the 300. Too many questions... Kawasaki made a lot of good moves in 2014 and brought down some well priced and well thought out machines. The Z250, sadly, is not one of them.
Kawasaki Z250 India first ride review
Price (Ex-Delhi)
Starts Rs 75.15 Lakhs
Price (Ex-Delhi)
Starts Rs 12.4 Lakhs
Price (Ex-Delhi)
Starts Rs 67,490
Price (Ex-Delhi)
Starts Rs 50,273
Price (Ex-Delhi)
Starts Rs 2,52,928
Price (Ex-Delhi)
Starts Rs 8,84,000
Price (Ex-Delhi)
Starts Rs 54,349
Price (Ex-Delhi)
Starts Rs 52,702