BharatBenz welcomes government's push for mandatory AC on trucks
The rising death toll in road accidents is a serious concern. In 2011, a total of 1,39,671 people were killed in road accidents, whereas the number rose to 1,42,485 in 2014.
With the objective of reducing the number of casualties by half in the next five years, the India government has decided to make air conditioning mandatory in the cabin of trucks from April 2017.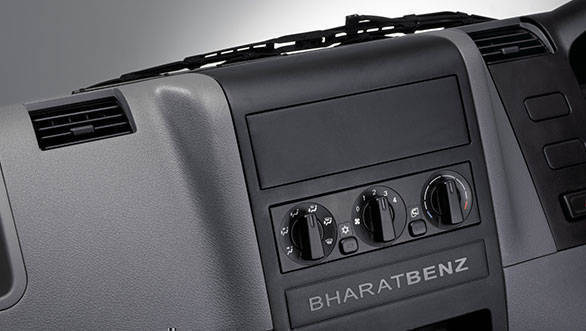 In response to the initiative, Erich Nesselhauf, managing director and CEO, Daimler India Commercial Vehicles, said, "We highly welcome the government's push for mandatory AC on trucks. With BharatBenz, we have been selling AC throughout our 9-49 tonne range from day one onwards, so we are fully ready."
Nesselhauf added, "AC is far more than a comfort feature: actually it helps the drivers to stay fit and focused during long hours even in the most adverse environmental conditions."
BharatBenz has been providing AC as an optional feature on all its trucks, and the company claims that about 20 per cent of BharatBenz truck customers opt for AC.
Previously, the government also directed the highway authorities to rectify 726 black spots that are notorious for causing a high number of road accidents.