Best car for - Driving around the World
The COVID 19 pandemic has completely changed the world and the way we live. What's more, the cursed Coronavirus has even changed mindsets and shifted peoples priorities and what they want to do and when. Things folks planned to do after retirement, they want to do now.  There is also this trend of revenge travel, revenge shopping, revenge partying, and so on.
If you were planning on driving around the world, which SUV would you pick?
Now people don't want to plan and play the waiting game. So it came as no surprise to me when a friend called recently and said he wanted to go on a "Drive around the World". This person knows his cars and understands the requirements of long distance driving and overland journeys very well and is currently in the process of buying a vehicle and preparing it for his dream journey.
A Land Rover like this one specially built for the Camel Trophy, might be an overkill
The problem is he does not know what to buy. Yes, he is fully aware that a SUV is most suited for the kind of overland voyage he has in mind. But which SUV? We discussed various options and after a lot of deliberations, what emerged was that the biggest concerns were reliability and ease of repair, especially in less developed countries with a limited network of authorized service centers.
These Toyota Land Cruisers are amongst the most reliable and sturdy SUVs ever built. Image source Loic Mermilliod on Unsplash
Both of us agreed that modern day SUVs are packed with way too many sophisticated electronics, sensors, software and features, due to which they are not as reliable as vehicles made a couple of decades back. Also in older vehicles if you carry some required spares and a toolkit, they can be fixed by the roadside by most mechanics all over the world. But a modern SUV needs highly trained technicians and complex diagnostic machines and computers to fix them. And obviously a vast warehouse that stocks a very large number of exact spares, sensors, solenoids, etc.
Lots of overlanders swear by the Land Cruiser. Image source John O'Nolan on Unsplash
A true, go anywhere workhorse. Image source Nikolas Noonan on Unsplash
After a lengthy debate we decided that it would be best if he acquired a used Toyota Land Cruiser or Land Rover Defender, or any other such similar SUV, from the 80s or 90s. Back then these SUVs came with bare minimum electronics, ECUs, sensors, etc, with the focus being more on mechanical performance and reliability. These SUVs did not have all the frills and fancy features, or air suspension and electronic steering, digital dashboards and automatic climate control, keyless entry and drive by wire throttles, and so on, that we see today. They are simple and solid, and can be stripped, repaired and reassembled with spanners and screwdrivers.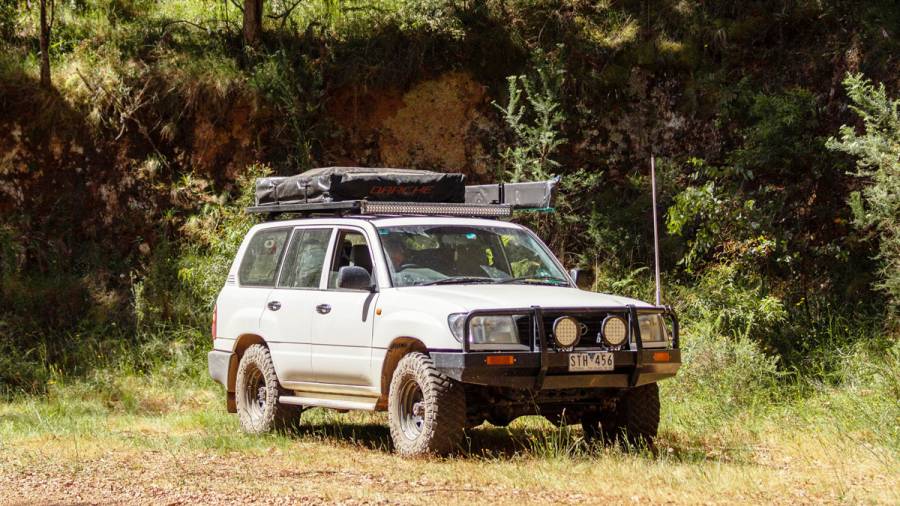 This is what you need to drive around the world. Image source Fluid Imagery on Unsplash
Of course locating such a SUV will not be easy and obviously it will also not be in the best shape. So once he gets one, he will have to get it rebuilt from the ground up, and prepare it for his dream drive across the globe. All this will take time and lots of effort, but both of us agreed that this was the best option.
In the 60s and 70s, the VW Microbus or Camper Van was a very popular overland vehicle. Image source Dino Reichmuth on Unsplash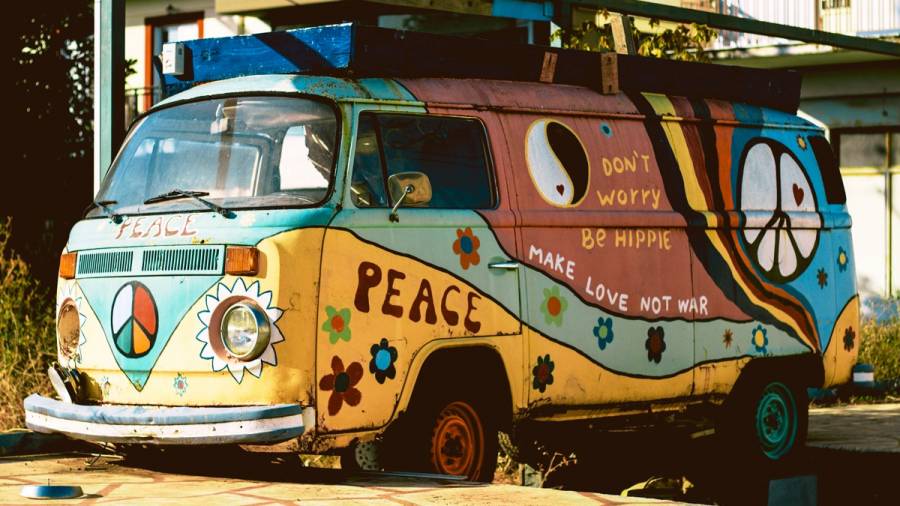 It was also loved by hippies and many of them drove in it from London to Kathmandu, via India. Image source Vasilios Muselimis on Unsplash
Simply because modern day cars have gotten so advanced and complex, that you cannot rely on them to take you around the world. To "Drive around the World", you need an old fashioned vehicle with solid and simple mechanicals and proven performance and reliability. And of course no semiconductors, the shortage of which has created the present supply crisis in the auto industry.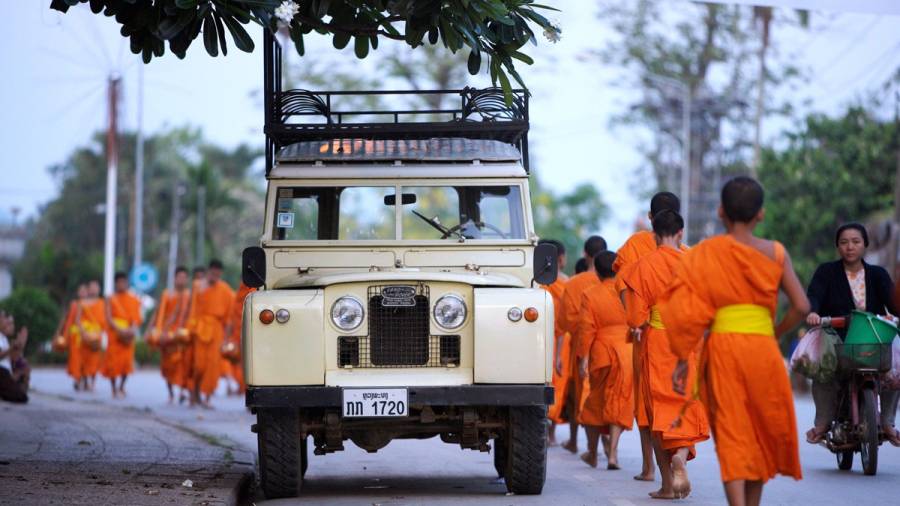 The Land Rover Defender is another vehicle adored by overlanders
Price (Ex-Delhi)
Starts Rs 73.98 Lakhs