Bentley to start producing more Bentayga SUV units in 2017
Bentley is contemplating making more Bentayga units in 2017, said its CEO Wolfgang Duerheimer at the 2016 Geneva Motor Show. Bentley has already increased the production capacity of the Bentayga in December to 5,500 units from 3,600 units. However, the company has already received pre-orders from 10,000 people. The Bentley Bentayga is priced at around 200,000 euros.
"We are evaluating whether we can do a little bit more. This is a step-by-step process but it's a nice problem to have," said Duerheimer. He said that the operations at the company's factory in Crewe, England are in full steam.
He further said that the company wants to keep the waiting list as short as possible. Currently, there's a waiting period of one year. Duerheimer also said that their suppliers are ready for the initial target of 3,600 units and making more will require Bentley to have more shifts at the plant.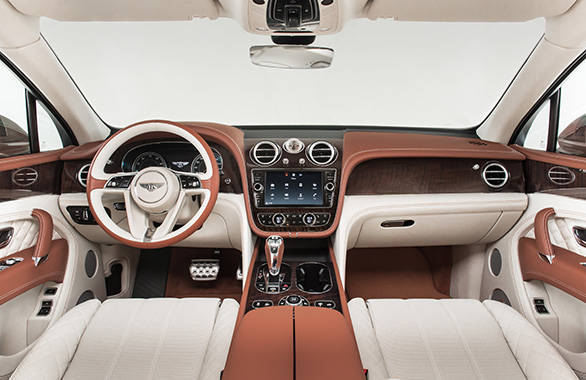 The Bentley Bentayga is powered by a new 6.0-litre twin-turbo W12 TSI engine which makes 608PS of power and 900Nm of torque. The engine is mated to an eight-speed automatic transmission which sends power to all four wheels.
The company says the Bentayga can accelerate from 0-100kmph in 4.1 seconds and attain a top speed of 301kmph. Bentley will also introduce diesel and hybrid variants at a later date. It will be offered in four-or five-seat configurations and can be personalised extensively. It is expected to be launched in India in the first-half of this year.
Price (Ex-Delhi)
Starts Rs 4.1 Crore