Bentley Continental GT sets new production car record at Pikes Peak
After its success with the Bentayga SUV last year, Bentley returned to the Pikes Peak hill-climb for 2019 with the new Bentley Continental GT coupe. Rhys Millen, a Pikes Peak regular, piloted the Continental GT up the course in 10m 18.48s, a good 8.4 s quicker than the earlier record.
Bentley now holds two Pikes Peak records. The Bentayga was also driven by Millen and its crossed the line in 10m 49.9s, setting the record for the fastest SUV up the course. Like the Bentayga, the Continental GT had minimal changes made to it, save for the addition of the mandatory safety equipment. The lime-green livery is unique to this car and the 100 competition number denotes 100 years of the Bentley brand. Powering it is a 6.0 litre twin-turbo W12 petrol which now produces 634PS and 900Nm. The GT can do 0 to 100kmph in 3.7s, with a claimed top speed of 333kmph.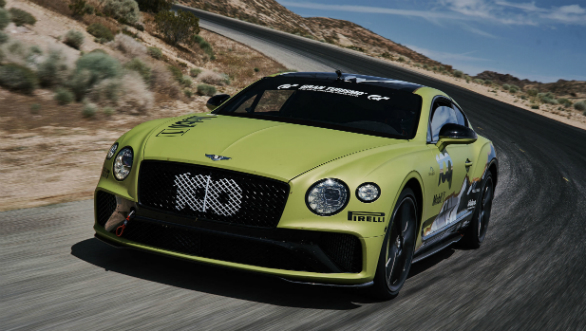 The international Pikes Peak hill climb (also known as 'The Race to the Clouds') has been held since 1916 near Colorado Springs in the Rocky Mountains, USA. The 19.9km route runs from the start-point at an altitude of 2,800m to the summit at 4,300m above sea level, with drivers having to negotiate 156 turns along the way. The event is one of the better known hill-climb events on the international motorsport calendar and has seen credible performances from manufacturers like Audi, Peugeot, Toyota and Suzuki. Sadly, this year's edition was marred by the passing of Carlin Dunne, four times Pikes Peak International Hill climb champion.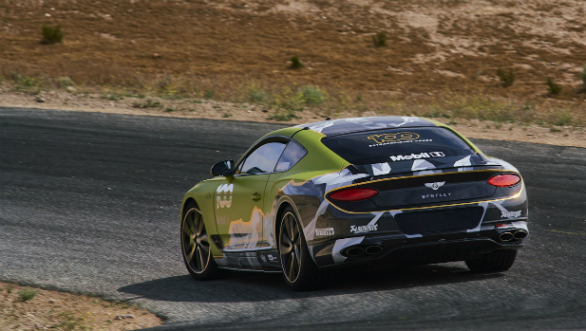 The earlier record for a production car was held by a 2014 Porsche 911 Turbo S driven by David Donner, it made the run in 10m 26.8s.
Price (Ex-Delhi)
Starts Rs 3.29 Crore
Price (Ex-Delhi)
Starts Rs 1.38 Crore