Bentley Bentayga EWB introduced with extra 180mm of rear cabin space
The long wait for the long-wheelbase version is over as Bently has finally launched the all-new Bentley Bentayga Extended Wheelbase. The Bentayga Extended Wheelbase (EWB) builds on the latest second-generation Bentayga, extending the wheelbase and rear cabin space by an extra 180 mm.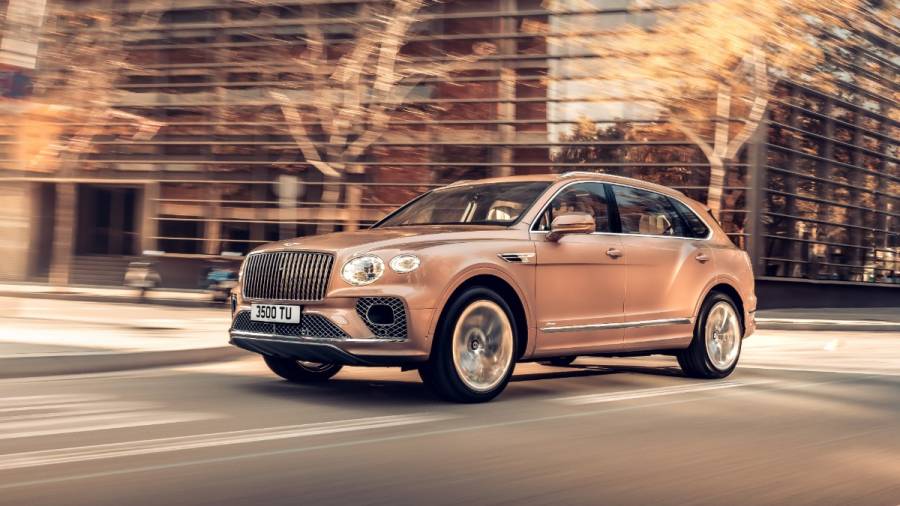 The introduction of the Bentley Bentayga Extended Wheelbase now extends the latest product range to five models now. The Bentley Bentyaga entered the luxury SUV segment in 2015 and has since been the best selling car in the Bentley portfolio.
Bentley's design team ensured the lines and proportions continue to emanate flair and presence with Body-in-White revisions to the underfloor, side panels, door and roof. As a result of increases, the car's wheelbase has increased from 2995mm to 3175 mm, with an overall length of 5322 mm.
The back seat area takes up all of that extra space, with options for four, four-plus-one, and five-seat configurations, as well as Airline Seats that recline up to 40 degrees, a fresh approach to "wellness" and a heated adjustable footrest.
Mechanically Bentley hasn't changed much in the Bentyaga, as it uses the same V8 that produces 542PS. The Bentley Bentayga EWB has the same suspension, all-wheel drive, and eight-speed transmission as the basic model, as well as the same 48-Volt system for controlling the active anti-roll bars.
The interior of the SUV is very similar to the regular Bentley. The Bentley Bentayga EWB does introduce a new style of diamond quilting for the company's leather trim, which includes incredibly small holes, finer threads and even smaller micro-stitches.
With the Bentley Bentayga EWB the brand expects will make up around 45 percent of Bentayga sales. The Bentley SUV will continue to take on the likes of the Range Rover, Mercedes-Maybach GLS 600 and the Rolls Royce Cullinan.
Also Read:
Bentley Motors to launch 5 electric cars, one electric car every year from 2025
A final chance to own a revered coachbuilt Mulsanne Grand Limousine by Bentley Mulliner
Price (Ex-Delhi)
Starts Rs 4.1 Crore
Price (Ex-Delhi)
Starts Rs 6.95 Crore